This option allows you to specify a fixed shipping fee for products you want to send with extended shipping time (5-10 days between placing the order and receiving the order). If you want to offer shipping charges based on a weight you need to use Freight option.
1. Go to Partner.Jet.com > Fulfillment, and edit a node which you want to associate with a longer shipping time. In your fulfillment node settings, make sure you select that this node has Scheduled (freight) option available.

2. On your product page in a section Inventory by Fulfillment Nodes, under the quantity field, click a link "Set Exceptions"

3. You will see a pop-up, in which you need to select values as shown below: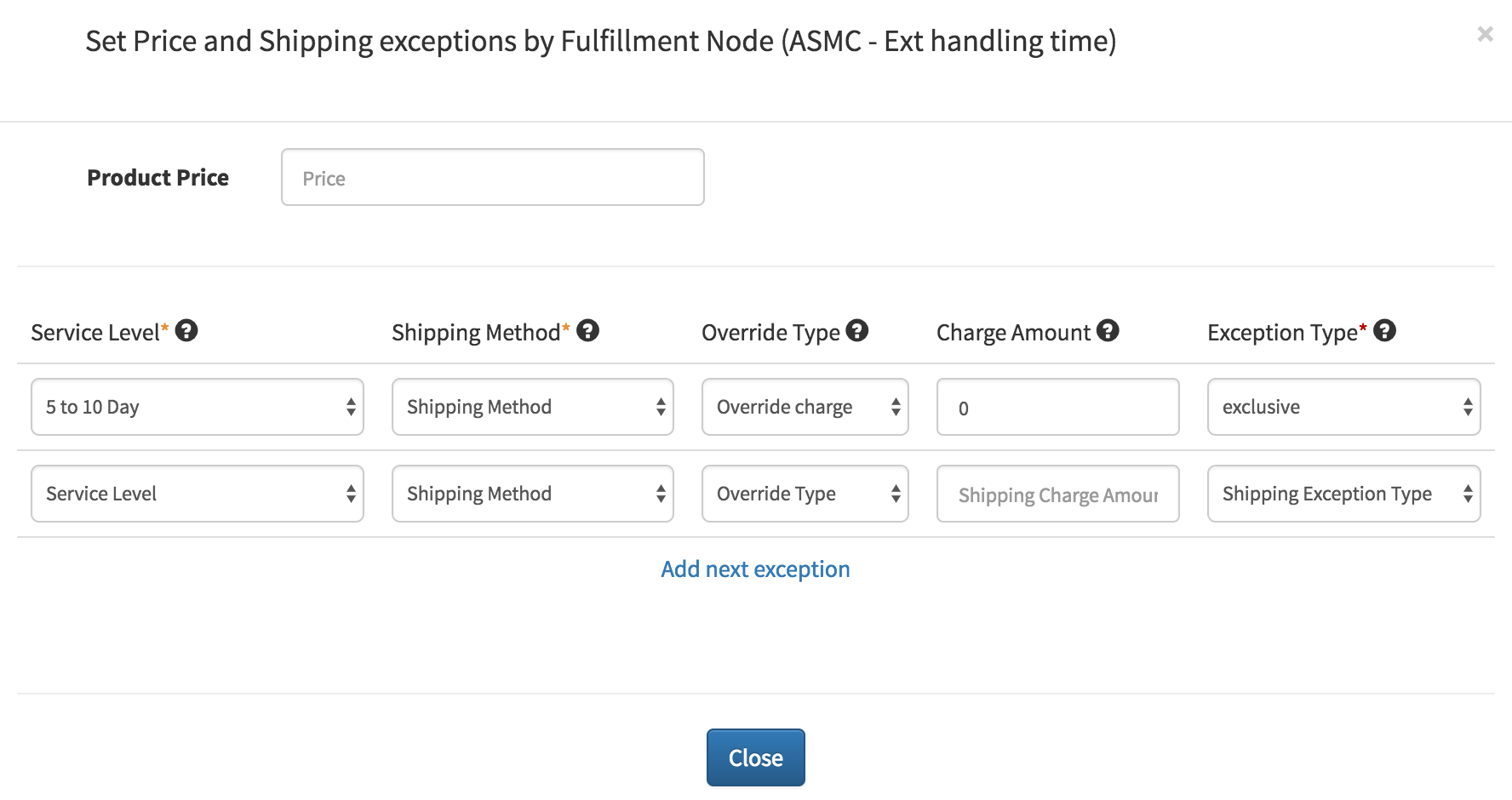 4. Now, when buyers insert your product to a cart, they will see this in their checkout:
Order placed on Nov 4, shows delivery day between Nov 9 and 15.