Due to Amazon's terms and conditions, data is not allowed to be downloaded for use on other platforms, as it is considered proprietary. For this reason, it is usually best for sellers to keep a separate file with all of their Amazon product data either on a computer or on a third-party cloud-based system that is not tied to any marketplace.
GeekSeller can still use some basic data that you can access from Amazon to help you build the framework of your listings. The data is limited, and you will still need to provide images, product identifiers (UPC, EAN, GTIN codes), and some attribute data at the very least, but following the process below can still save you some time while building listings for your products if you've already started things on Amazon.
In Seller Central, click on Inventory Tab, then from the drop-down menu, choose Inventory Reports.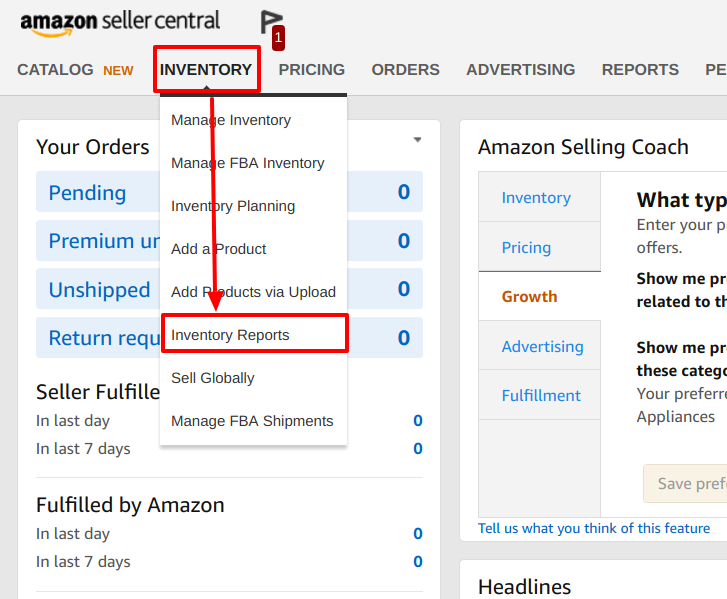 Once there, select whichever report you want from your current inventory. We recommend the Active Listings Report, Open Listings Report, or the All Listings Report.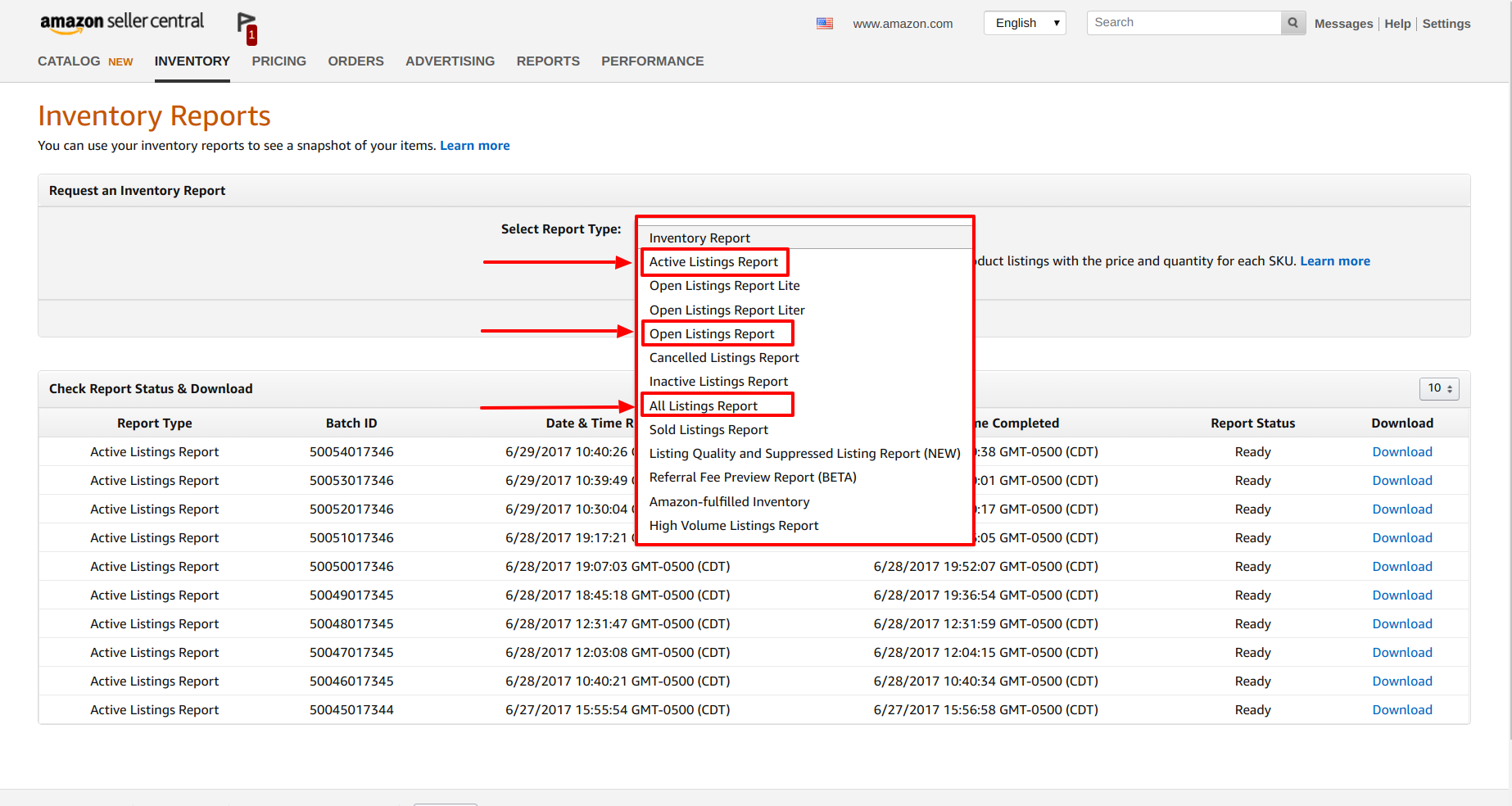 After you have selected the Amazon product report you want to download, make sure to click the yellow "Request Report" button to start the process.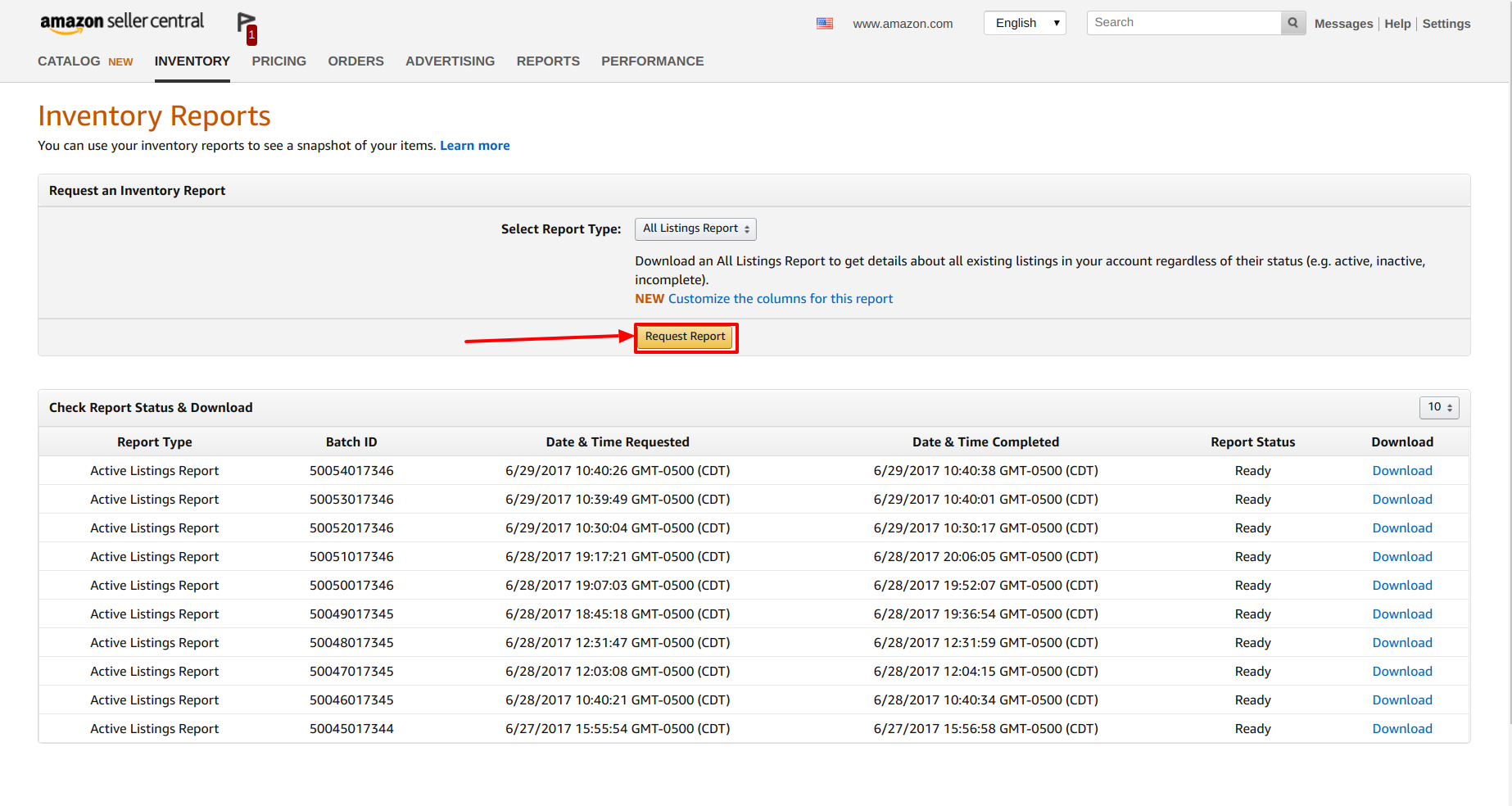 Please note that the process is not immediate and can take some time, as noted in the green box that appears on the top of the page after you request the report. Once the request has been completed, you should see it available in the "Check Report Status & Download" box, where you can download it by clicking the corresponding "Download" link in blue on the far right.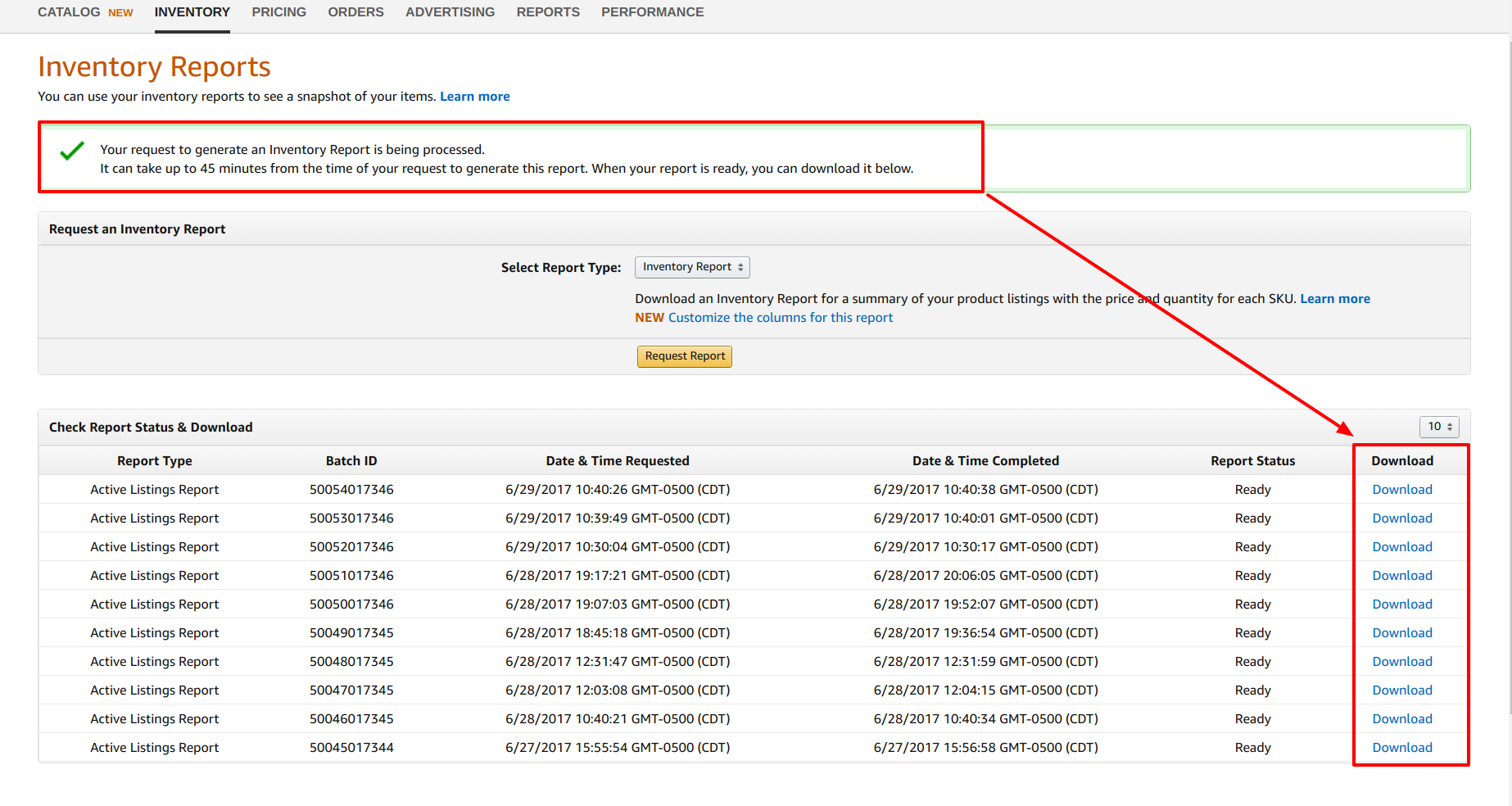 When you have downloaded the Amazon product report, it will be in TXT format. If you open it, it will look like the picture below:

In order for you to be able to edit the data (and in order for GeekSeller to be able to upload the data), you will need to convert this file from TXT format to CSV. We have a guide on how to do so linked below.