Described below step show how to enable products export functionality and how to initiate it. If you already have this option activated on eBay, you can go straight to File Management Center to generate your report.
---
1. Login to your eBay
2. Click on My eBay

3. Click on Account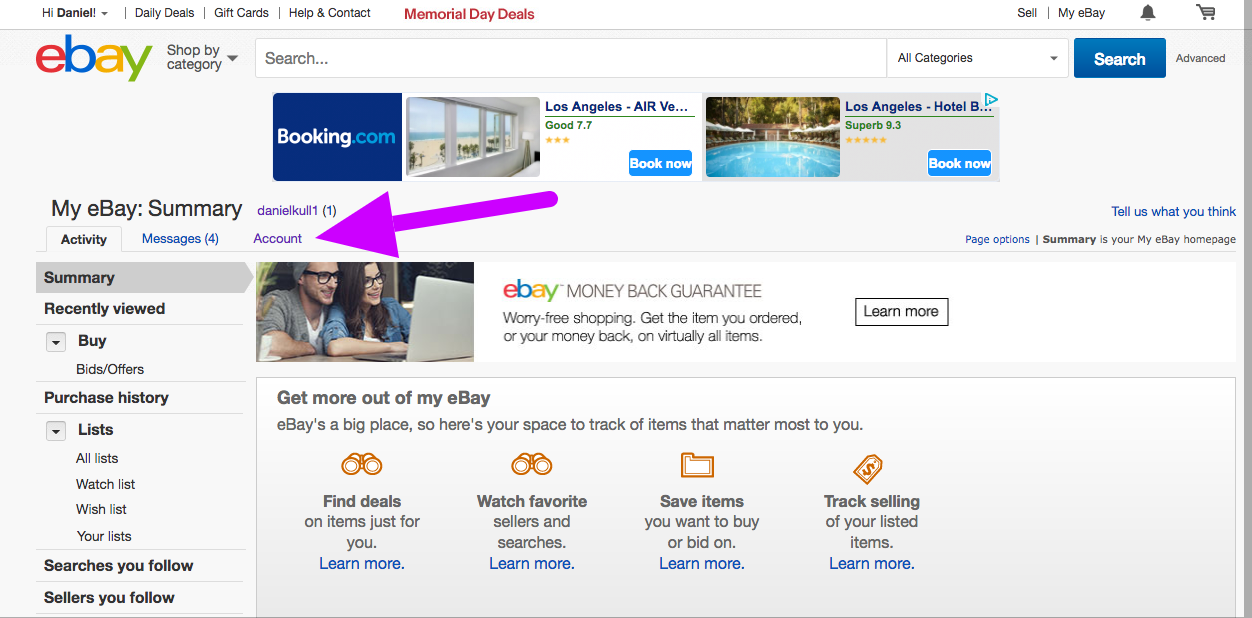 4. Click on Subscriptions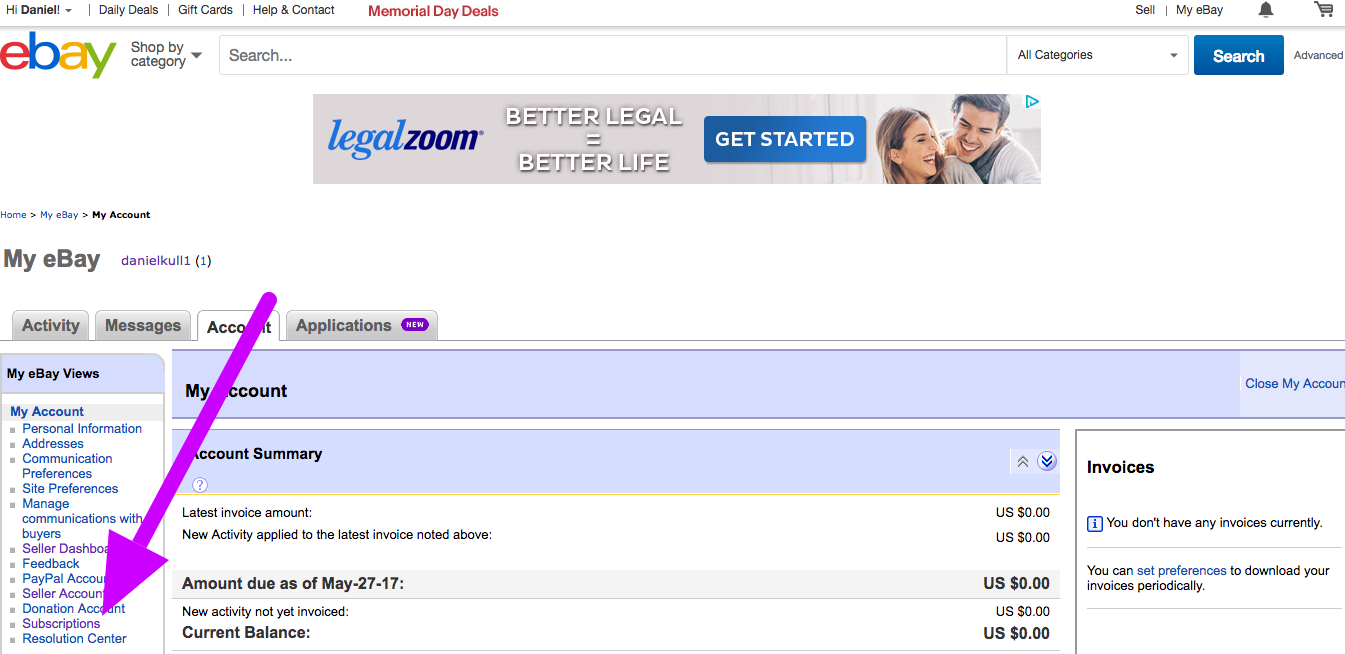 5. Under "eBay File Exchange" > "File Exchange" click Subscribe
IF YOU SEE A DIFFERENT SCREEN THAN THE ONE SHOWN BELOW, PLEASE SKIP TO STEP 7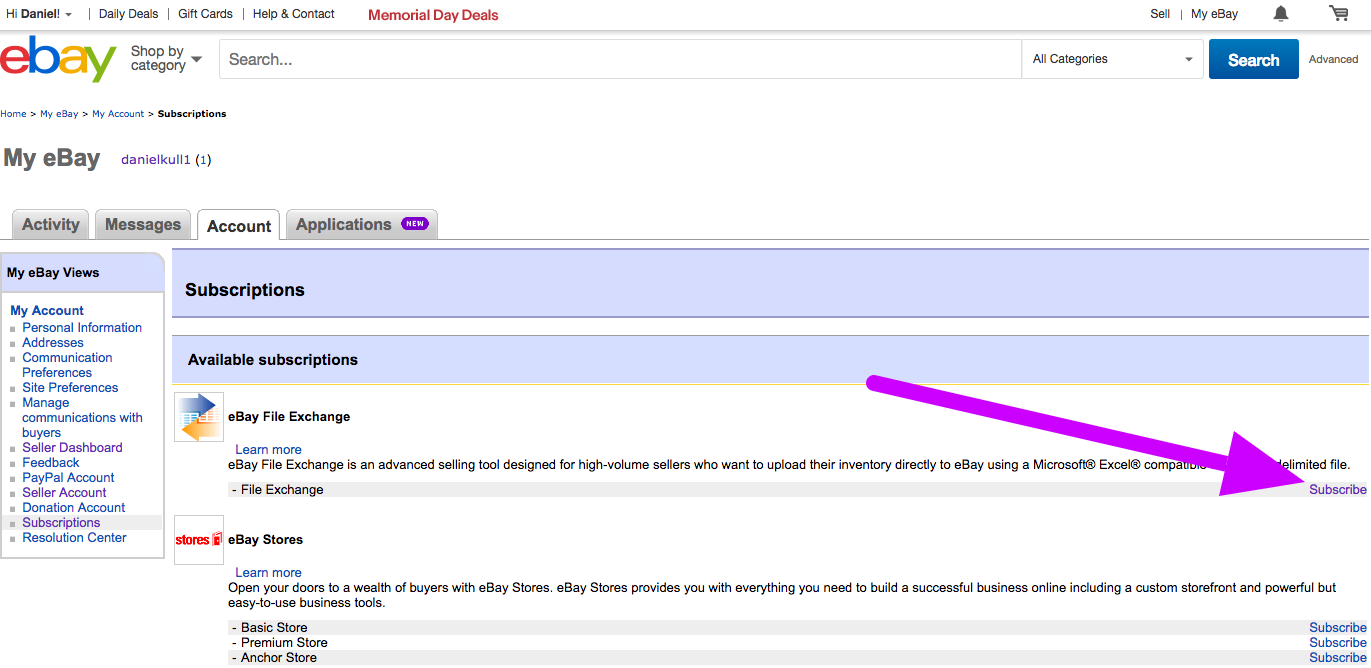 6. Agree to the terms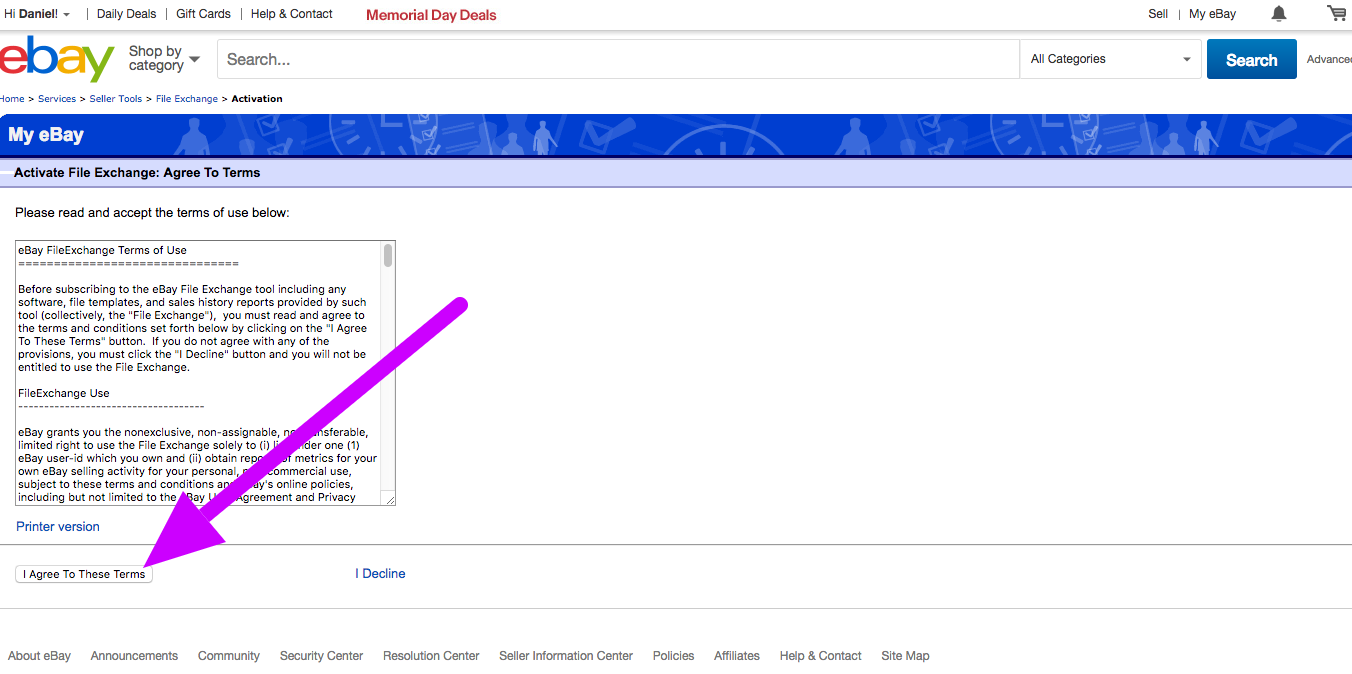 7. Go To My Ebay >Account > Seller Account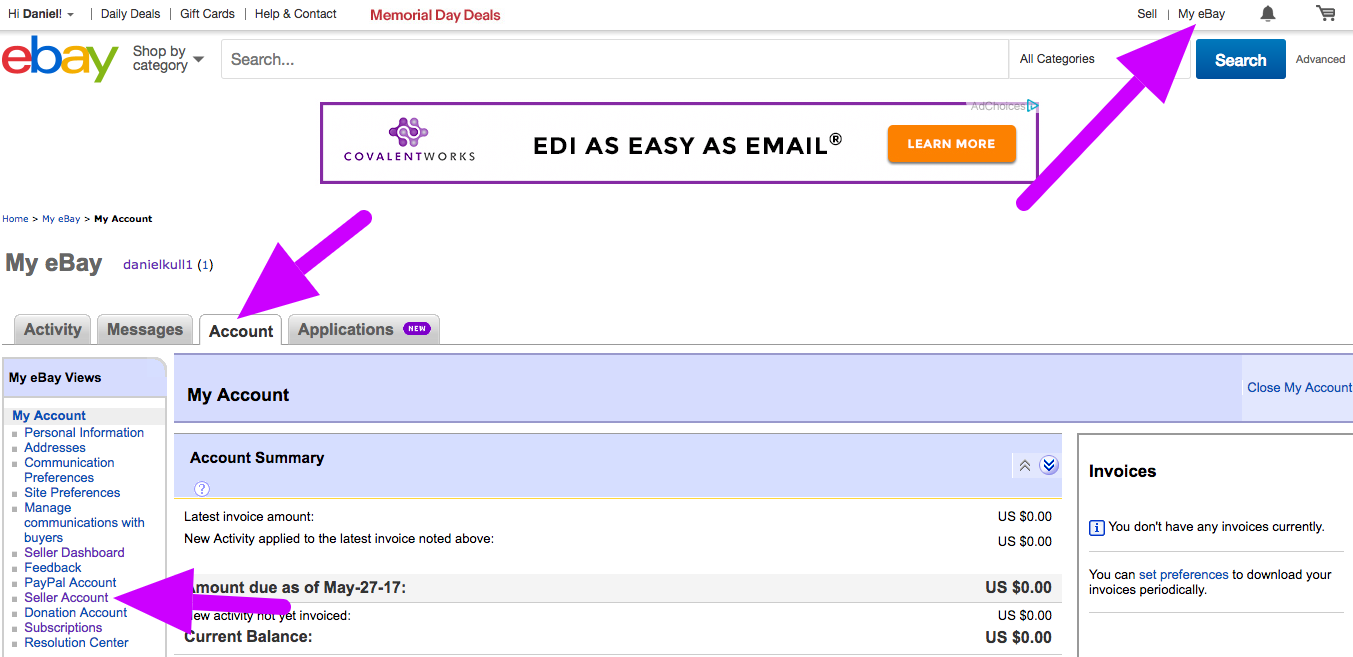 8. Go to Seller Dashboard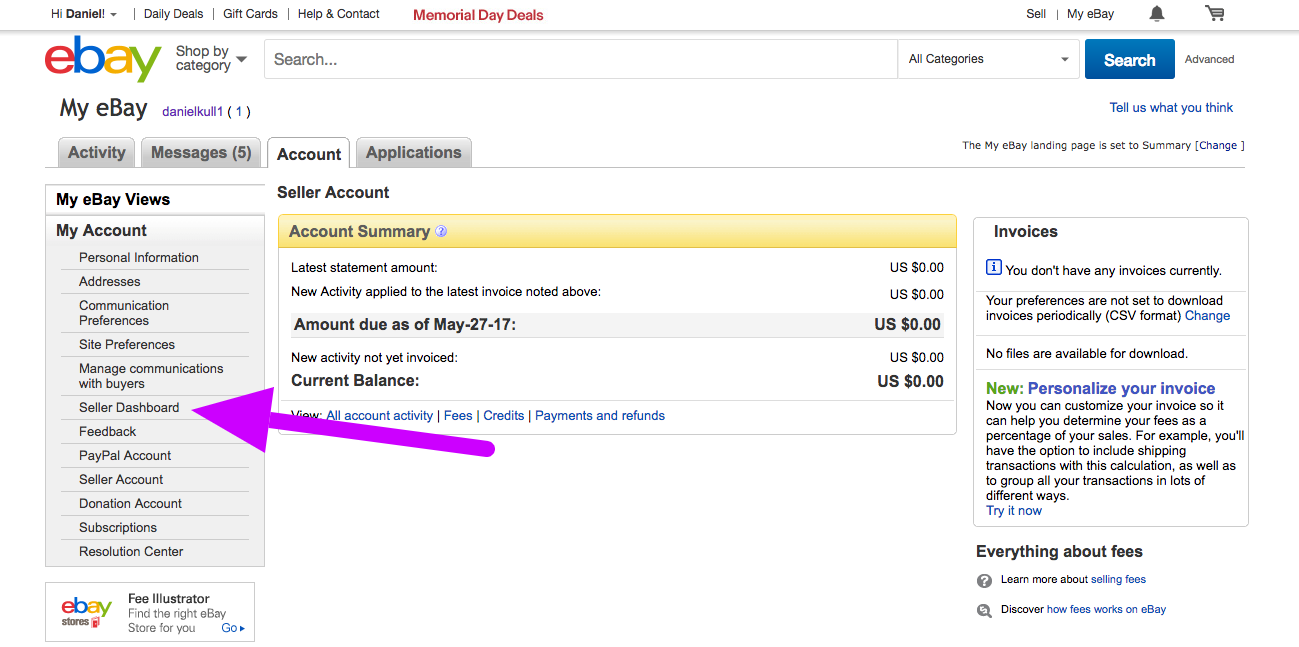 9. Click on File Management Center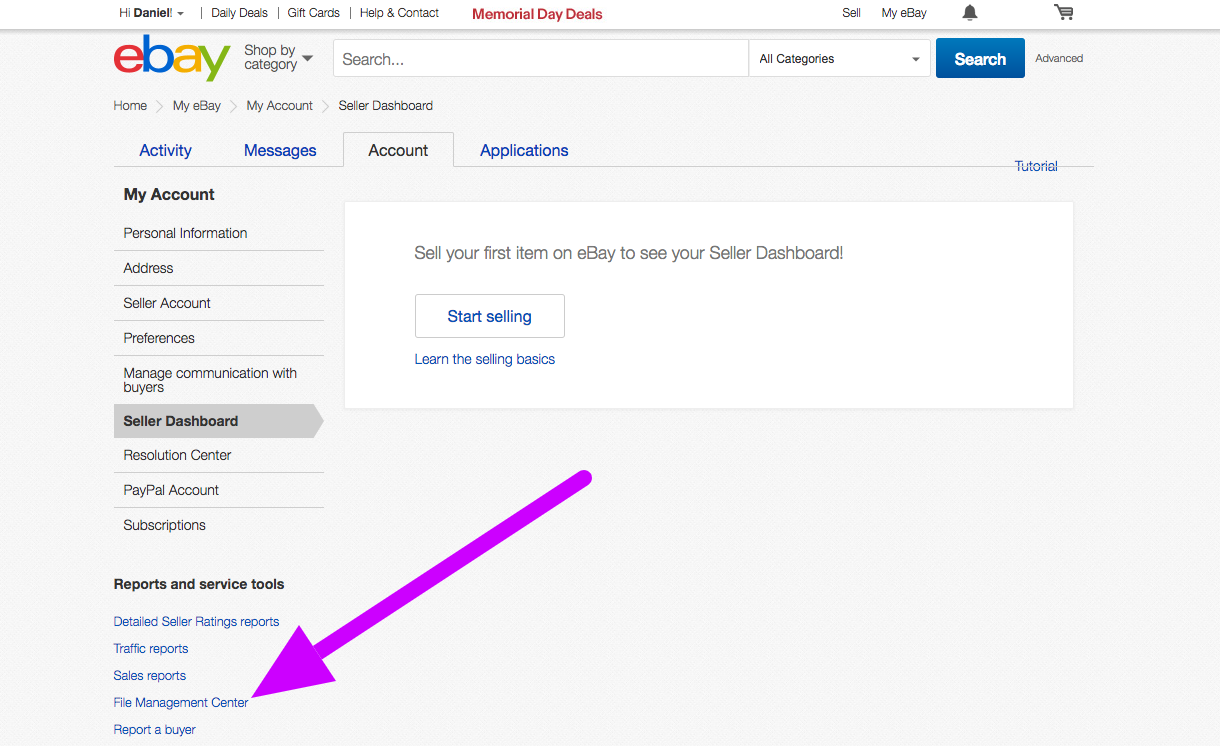 10. Click on Create a Download Request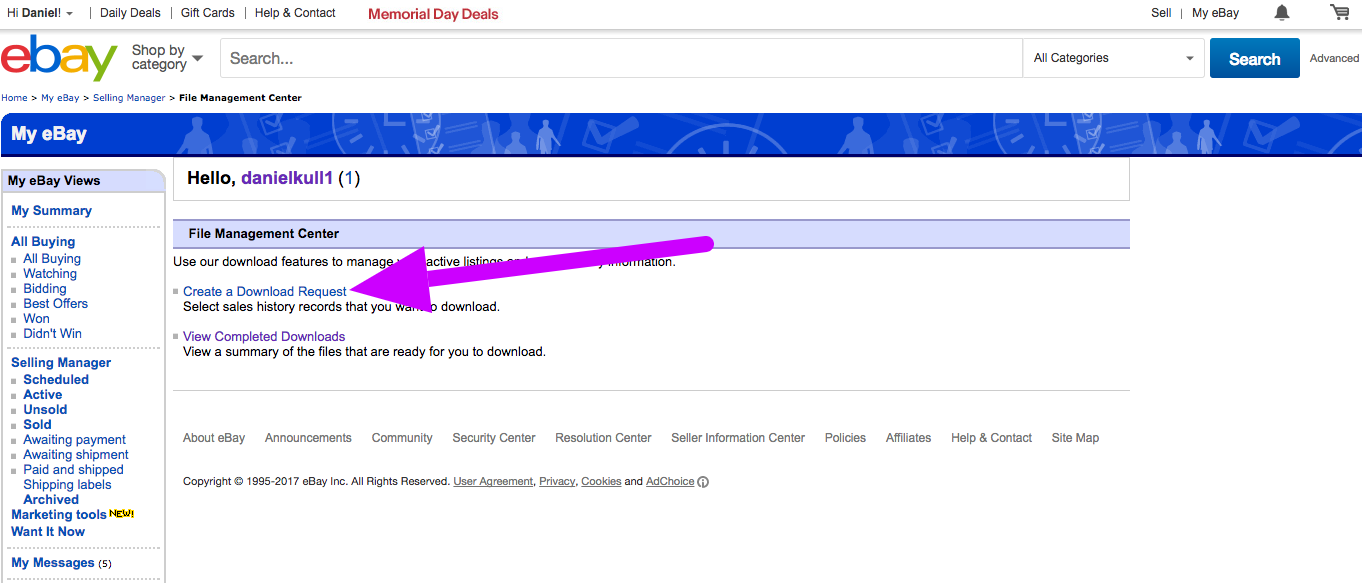 11. Pick Download Format to be Standard.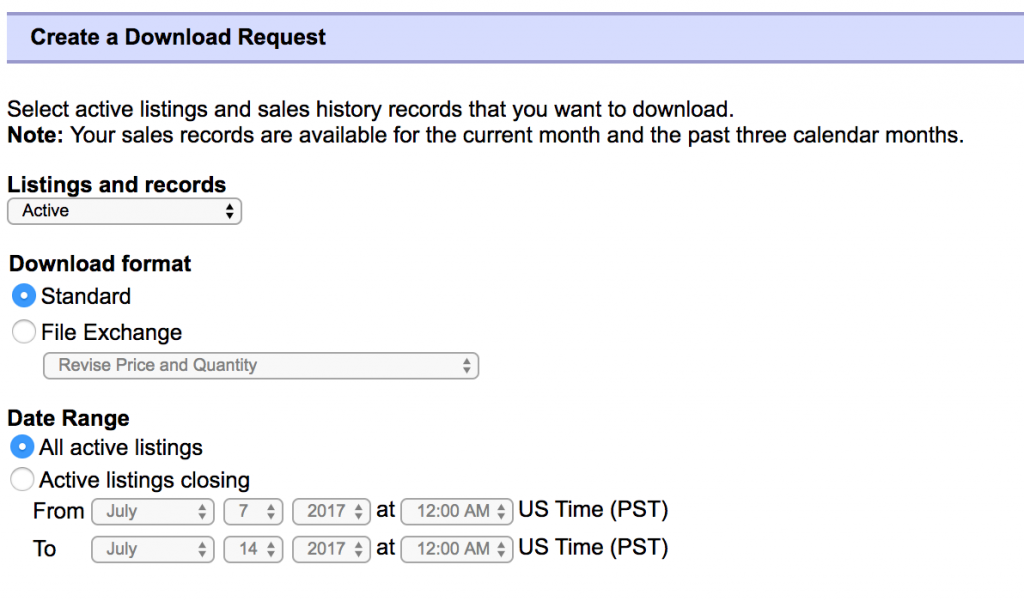 12. You will receive an email with a file.