If you have 1000+ products, please do not use this method. Contact us at Support@GeekSeller.com for assistance.
---
To export your products
Login to GeekSeller and go to the products page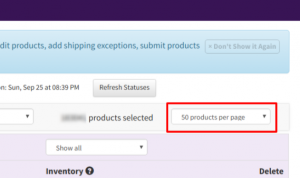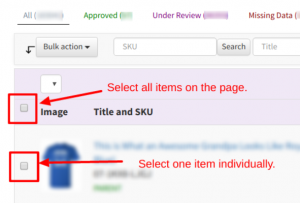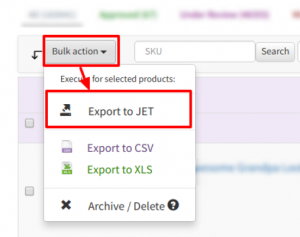 Adjust the products shown per page to fit the size of your export
Select the items you need to export
Under the Bulk Actions tab, select "Export to Jet.com"
---
You may notice that you receive error messages. Be sure to read them carefully and make any suggested changes before re-exporting.
If you don't see any errors, your product's statuses will go from Draft to Pending; then to Under Review, Excluded, or Unauthorized.
If your products spend more than 4 weeks under review, or if you have Excluded or Unauthorized products, email Jet at Partner@Jet.com for more information and CC us at Support@GeekSeller.com
---