Login to GeekSeller
Go to the 'Orders' tab
Find the order and click on the ID of order you wish to fulfill:

4. Scroll to the bottom of the order page and input shipping information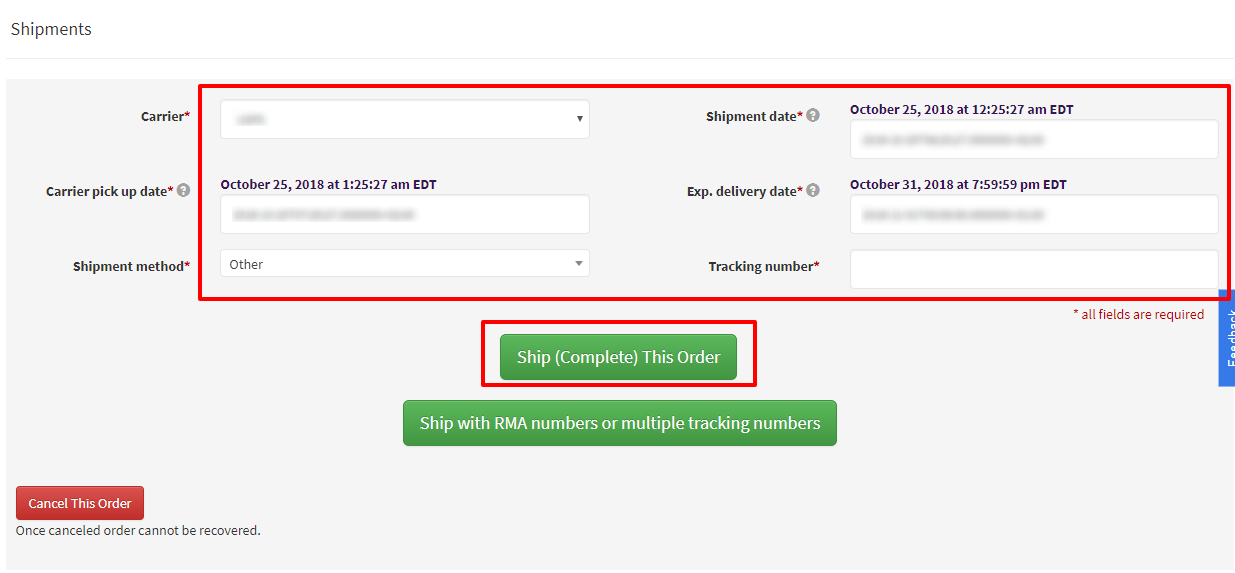 5. When you are ready, click 'Ship'
---
Print the packing slip that our system automatically generates by clicking "Print packing slip" on the bottom right of the order.
Once an order marked as shipped it cannot be canceled or edited from GeekSeller. You must contact partner@jet.com to cancel or make changes to the tracking number.
---
You can also fulfill orders by exporting/importing a CSV or XLS file
1. On the 'Orders' page you'll see the option to "Customize your export file". With an easy drag and drop interface you can customize the file: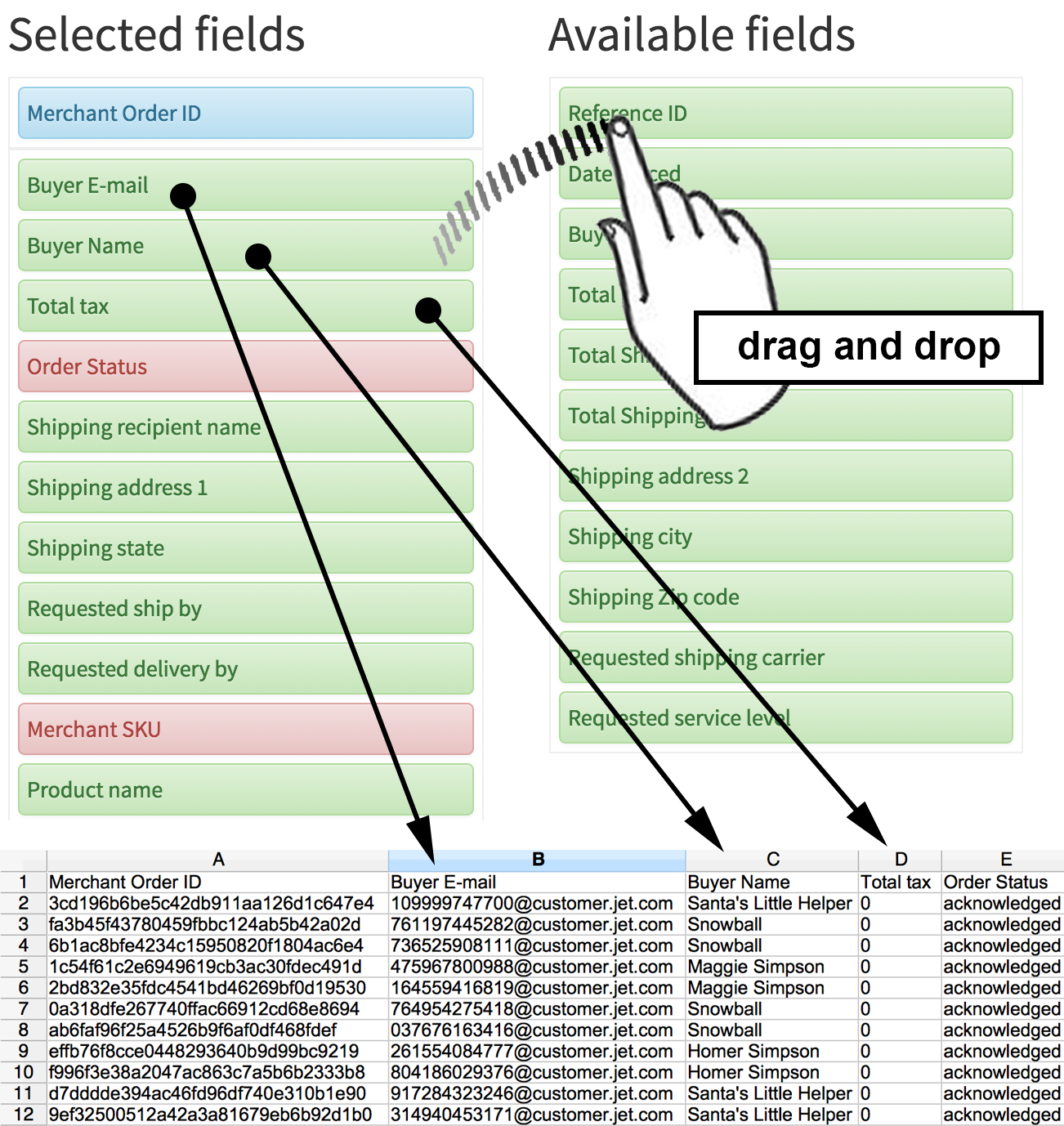 2. On the 'Orders' page you can download orders to a CSV or XLS file.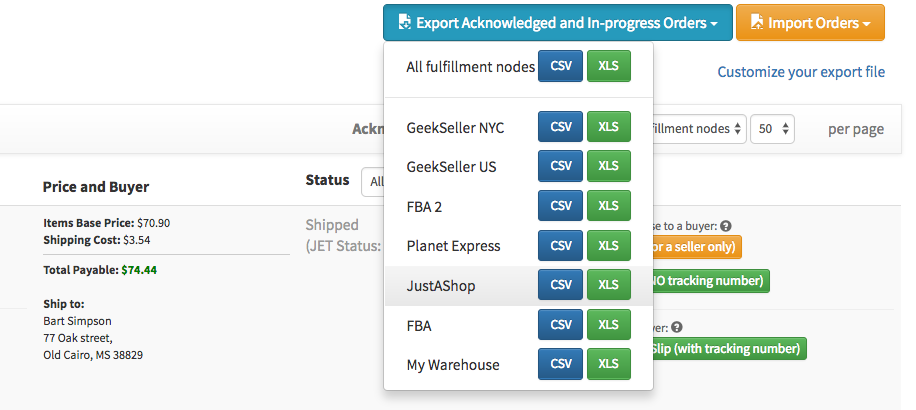 3. When importing a file with tracking numbers, it is required it have only four columns, as shown below: