Before any major update, please make sure to do a backup by using Tools > Products Backup
1. Go to the dashboard and click on Products > Products with missing or invalid data. You can also filter your products to show only this with the specific error.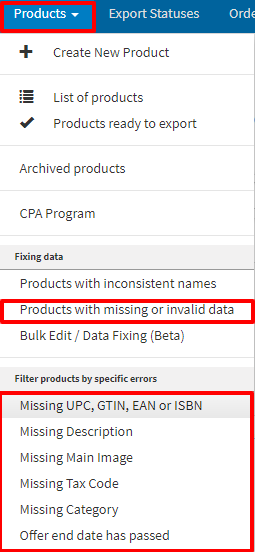 2. Select to show 300 products per page, we suggest no more than 300 at a time.

3. Select all products on the page (using the checkbox at the top left) and from the bulk action, select to download products to CSV or XLS.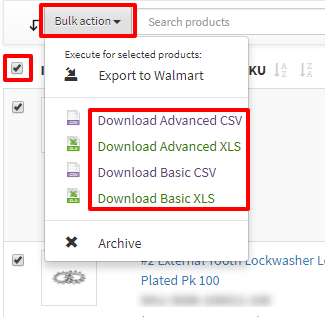 4. In the downloaded file, you can delete all the columns which you are not going to modify, keeping only SKU column and those which you want to update. Do not change the headers of columns.
5. After you fix the file, go to Tools -> Import products from CSV/XLS to upload new data.