Navigate to eb.geekseller.com to access the eBay panel.
---
1. Go to Settings and authorize GeekSeller to access your eBay account

---
2. Go to Tools > Import products from eBay.com to initiate your import. If you have hundreds of products this may take even few days for GeekSeller to import all data.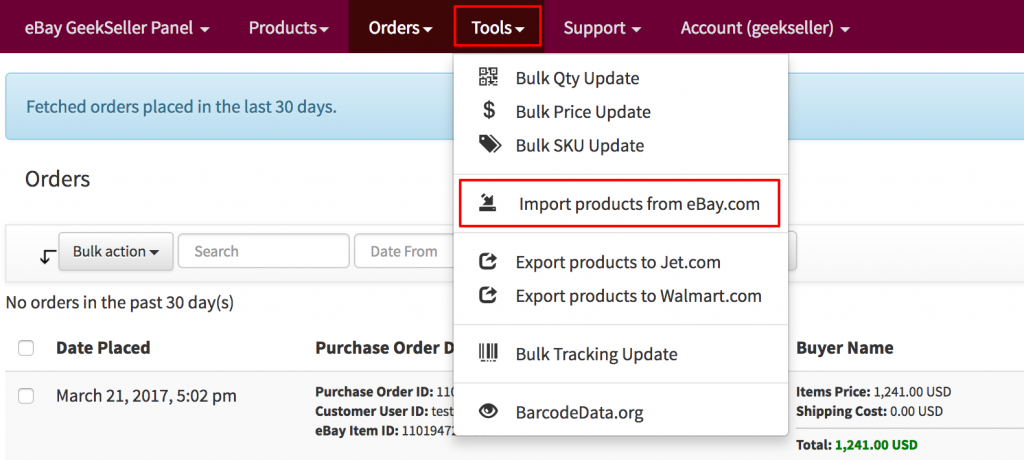 ---
3. Before you can do anything with products, you need to confirm their SKUs. This is because imported from eBay products not always have proper SKUs associated, and you need to make sure that SKUs are consistent between marketplaces.
For new products, GeekSeller is downloading automatically SKU (Custom Label) from eBay, but for your products which lack this data on eBay you will need to provide it manually. Please note that after you provide this information in GeekSeller, we will transfer it to your eBay. If you added SKUs directly in eBay after downloading products to GeekSeller, you can manually trigger our system to download your SKUs by clicking on Tools > Import SKUs (Custom Labels) from eBay.
Products which need SKU to be confirmed (or added) have "Not Confirmed" showed:

In order to confirm SKUs, go to Tools > Bulk SKU Update, and follow the instructions (you will need to upload a file with two columns, product ID and a correct SKU).
You can download from there a file that will have few columns, those most important are ID and SKU.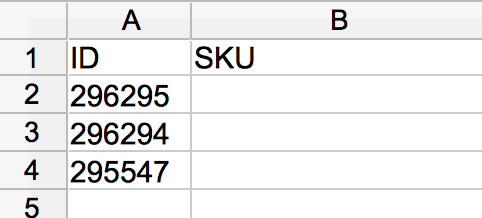 You need to provide the SKU for each product and upload the file back.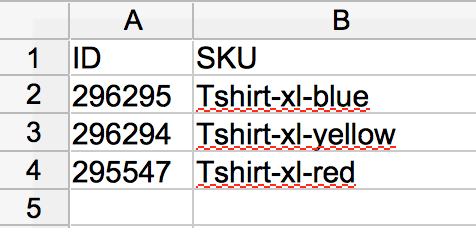 ---
4. To initiate the process of products transfer, go to Tools > Export Products to JET.com/Walmart.com. You can export products to a file which is structured in a way allowing you to import it to either JET or Walmart GeekSeller panel. You can also use an automatic export of products to JET or Walmart panel.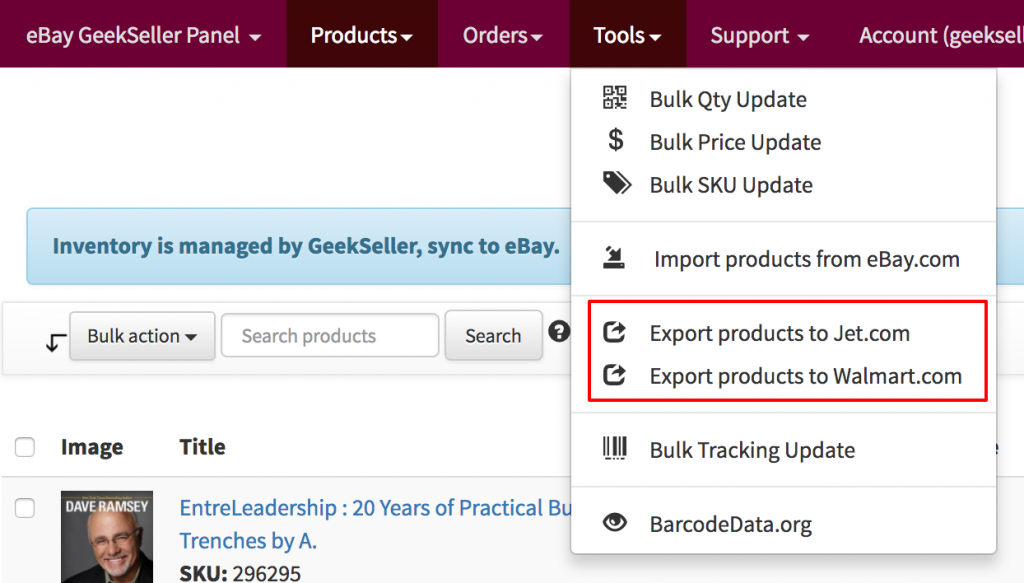 ---
During this process, you will be asked to map categories and attributes.
Categories mapping – when you click Browse you can select a category, which will be inserted into the input field. You can copy this value from one input to another if you want to populate the same category. Please make sure to keep those values exactly as they are provided by the GeekSeller system.


---
Mapping attributes – a list of available attributes are determined by what categories were selected in the previous step.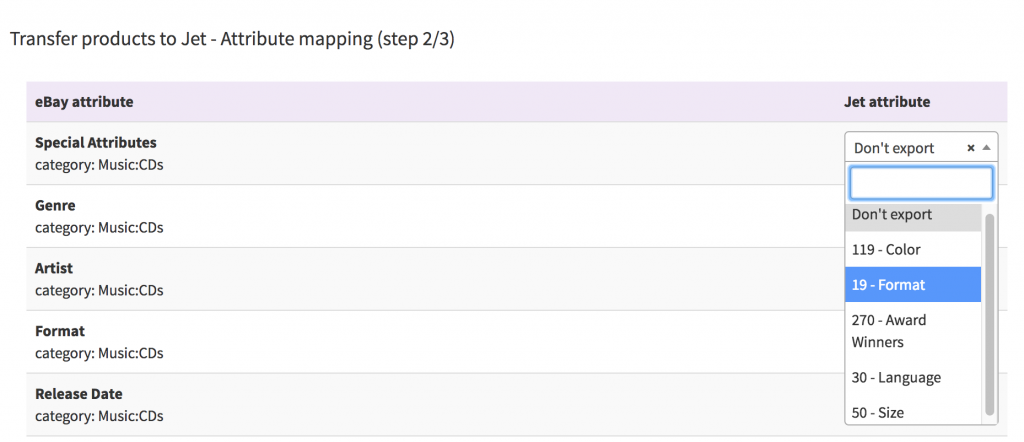 ---
There is no need to map all the categories and attributes to move to the next step. In order to avoid any missing data or incorrect submission of products, we do highly recommend to map as much as you can. However, some users may have hundreds of attributes to map, in those cases we recommend to:
Map only attributes that are different within the group of a product, so if you have T-Shirts that vary by size and color, you can only map size and color attributes.

All categories should be always mapped.
---
Important! Please note, that if you move products automatically from GeekSeller eBay panel to JET or Walmart, we do NOT overwrite data, but only add new products. Also, keep in mind, that we transfer to JET and Walmart only those products for which you have confirmed SKUs (see a step above).