You can add products to your GeekSeller Walmart panel using a CSV/XLS template that has been formatted to GeekSeller.
Click here to download a simple version of this template.
The file that can be exported directly from GeekSeller with your products in it. (Tools > Import/ Export of products) This has a lot more columns, most of them are not required, and they vary from category to category. This is even more complex when products are linked together as variations, each subcategory has a different set of possible attributes and parameters.
---
To see attributes associated with the categories you choose:

Add a product manually via GeekSeller interface. Login to Walmart.GeekSeller.com, and click Tools > Create New Product. This will allow you to see clearly what are the required fields and restrictions on selected categories. You should also submit a product to Walmart and see if it was processed without errors.
When you have at least one product ready, export it to a file.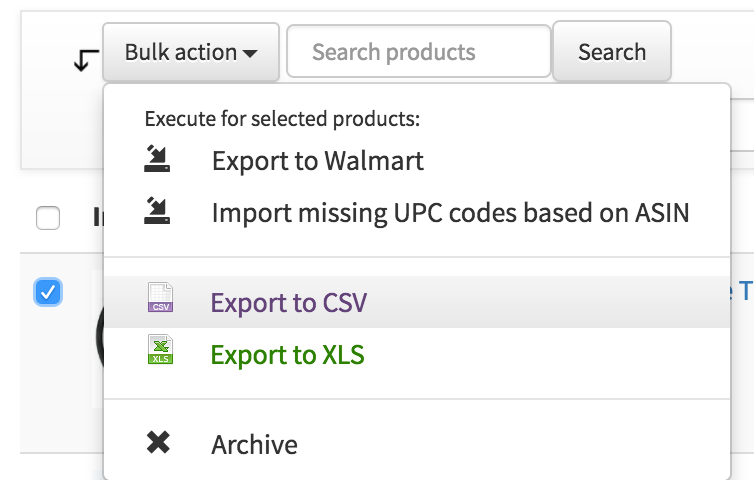 Use the exported file as a template, you can see there clearly which columns were used for your values. You can delete empty columns, but do not modify headers of columns. If your products are variations, make sure to review this post.
When you have a ready to import file use Tools > XLS/CSV import/export tool to import it to GeekSeller panel.
Review imported data and Export products to Walmart.
Available main categories:
Animal
ArtAndCraft
Baby
CarriersAndAccessories
Clothing
Electronics
FoodAndBeverage
Footwear
Furniture
GardenAndPatio
HealthAndBeauty
Home
Jewelry
Media
MusicalInstrument
OccasionAndSeasonal
Office
Other
Photography
SportAndRecreation
ToolsAndHardware
Toy
Vehicle
Watches
Each category and subcategory on Walmart has different required attributes. When you first assign your categories, you may not provide all of the required attribute information.
If you find that your products are missing data after submitting them with categories, review the errors and provide the requested information before re-exporting.