How JET Pricing Works

Introduction
JET's platform is very different from other marketplaces. On JET, customers do not choose merchants to fulfill their orders, but rather it is JET's platform that picks sellers based on different parameters. When a customer orders a product, multiple merchants compete to fulfill the order – and based on the price they offer and discounts they are willing to give – JET picks the winner. As the winner, the merchant must make sure to provide the most competitive price, and this can be done by using JET Rules Engine. Merchant can compete on price by giving additional discounts based on shipping destination and quantity ordered.
One important thing to understand is that the final price shown to a customer is decided dynamically, and it cannot simply be determined by any merchant. You should think about this process as provided in the below explanation:
JET finds a customer who wants to purchase a product.
JET picks the best offer from among Jet Partners
The final price for the buyer is calculated dynamically based on JET's algorithm. However, merchants should not be concerned about the price that the customer sees.
The seller receives the product price that he offered, unaffected by the final purchase price shown to a customer
Shipping Distance Rules
Compete and save on shipping costs. The Shipping distance affects the total price of the order. JET will try to match the cheapest (i.e. the shortest distance) between the customer and merchant fulfillment center.
Basket Building Rules
Encourage shoppers to build bigger baskets.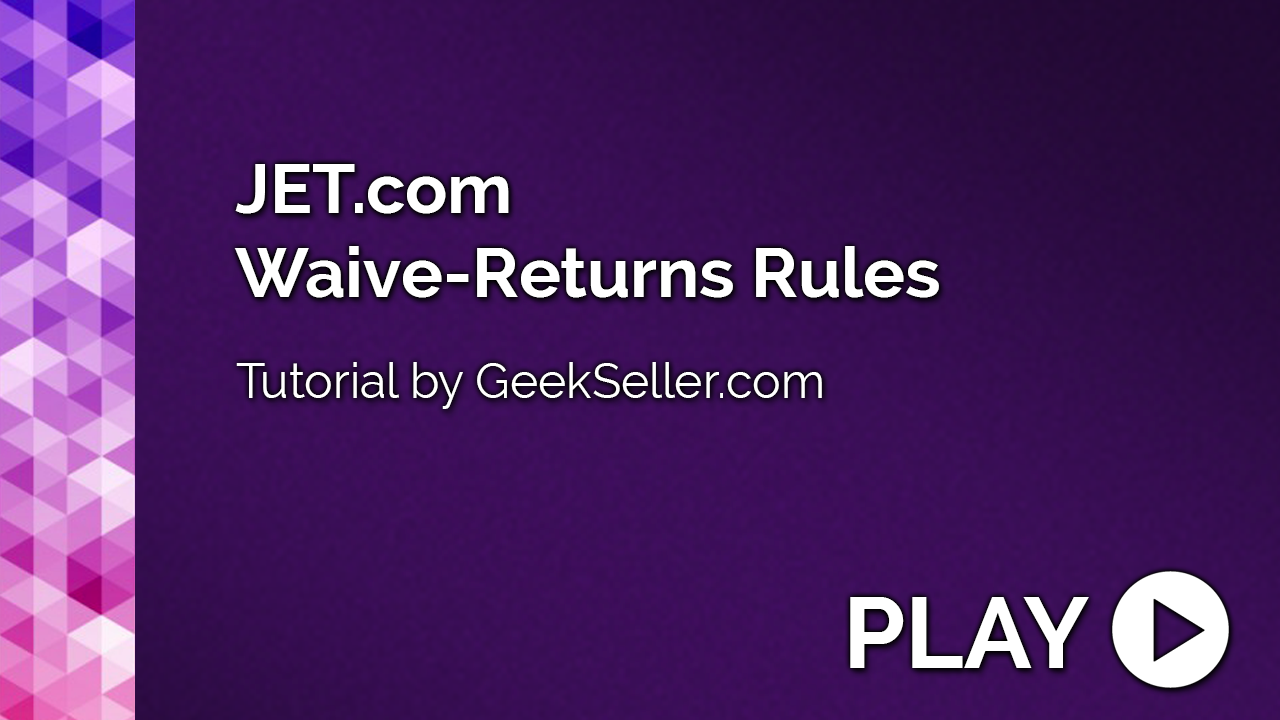 Waive-Returns Rules
[Video Tutorial Coming Soon]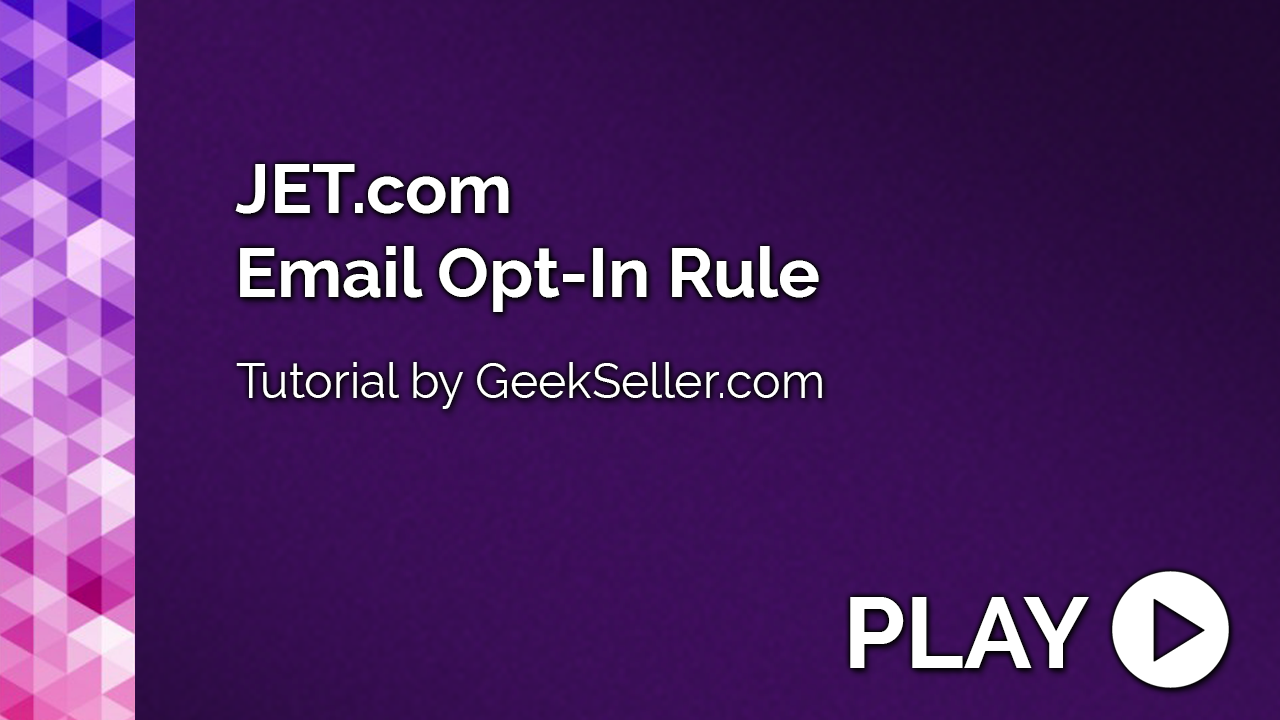 Email Opt-In Rule
[Video Tutorial Coming Soon]
Gain new customer emails for direct-marketing
Other tutorials and articles