You can update price for your products via GeekSeller panel a few ways:
Method 1. Update price for each product from the products list view:

Method 2. Edit an individual product and update price in the product view:
*This method will put your product under review again but will be approved much quicker after it is approved the first time*

Method 3. Submit pricing to Jet for all your products in bulk without submitting any other products data. 
Go to Tools > Update Jet Prices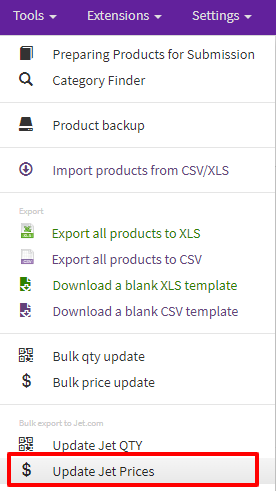 2. Click a button to submit pricing, keep in mind it will take some time to process:

Method 4. Update price in bulk via CSV file by using Tools > Price Qty Update