1. There are times when you'll want to refund a customer for items, but you do not want to refund the shipping cost. To do this, go to the Returns section of your GeekSeller Jet panel.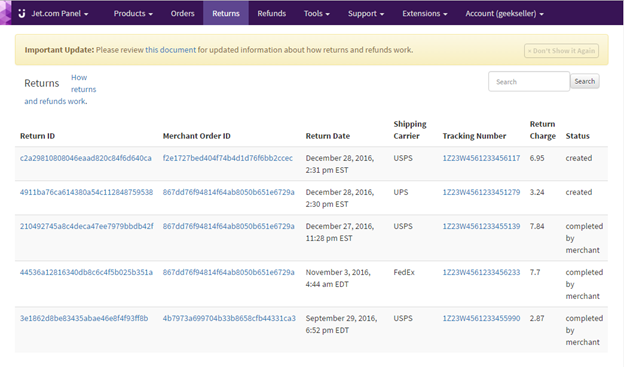 2. Click on the Return ID of the order you want to refund and scroll down until you see this section.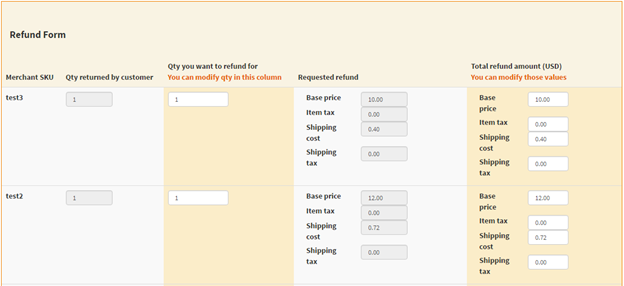 3. In the far right column labeled Total refund amount (USD) you can edit the amounts in each field. To remove shipping cost from the refund amount, you'll need to enter '0' for each item in the Shipping Cost field of this column.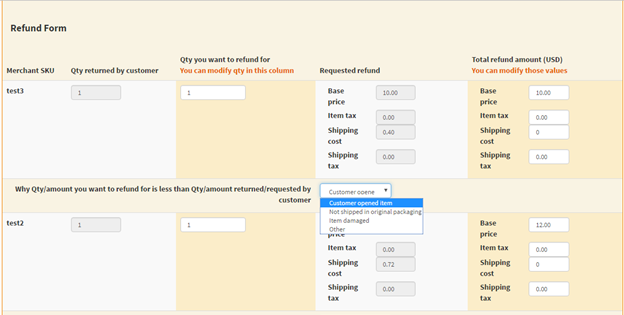 4. Once this is done, you'll see a pop up below the item asking for a reason, you must choose a reason here. If you select 'other', you'll be asked for a detailed explanation.
5. Once you've chosen a reason for each item, you'll see the following at the bottom of the page. It asks "Do you agree to return shipping charge?" even though you've just entered '0' above, you'll still need to select 'No' in this drop down. Once you do you'll see this:

6. Under 'Disagree Reason' select 'Other' and provide a brief explanation. Then select reasons for each item that are cohesive with the information provided in the section above. Now just click "Complete this Return" and your return will be finalized.