1. Go to Orders section and click on the ID of order which you want to refund.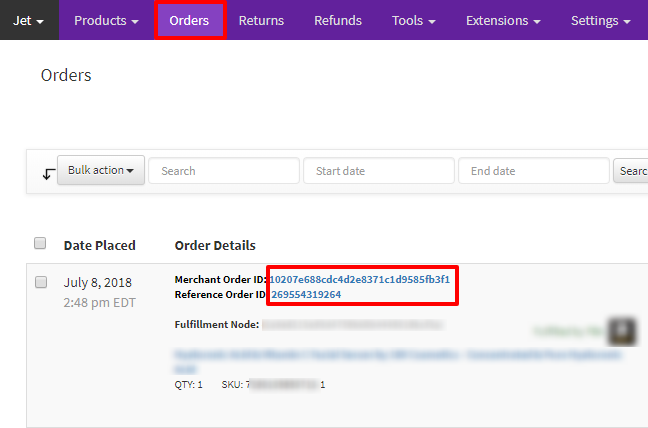 2. Scroll to the bottom of the order page and click "Request a Refund".

3. You will see this form:

4. Adjust "Qty you refund". You need to select from a drop-down menu a reason and change "Qty returned by customer".

5. Click "Submit refund request".

Please be careful to not double refund. After a few days, you may receive a return request from Jet about this order (It happens when a buyer claims a return even if you already refunded it). In this case, you need to complete the return request which will come by inserting 0 for all the returned items. This way a return will be acknowledged, but not double refunded since you are already refunding it.