Please follow these steps to import your products from your GeekSeller Jet to Walmart panel:
1.Login to your GeekSeller Walmart account.
2. Under the Tools Menu, select "Import Products from Jet.GeekSeller.com"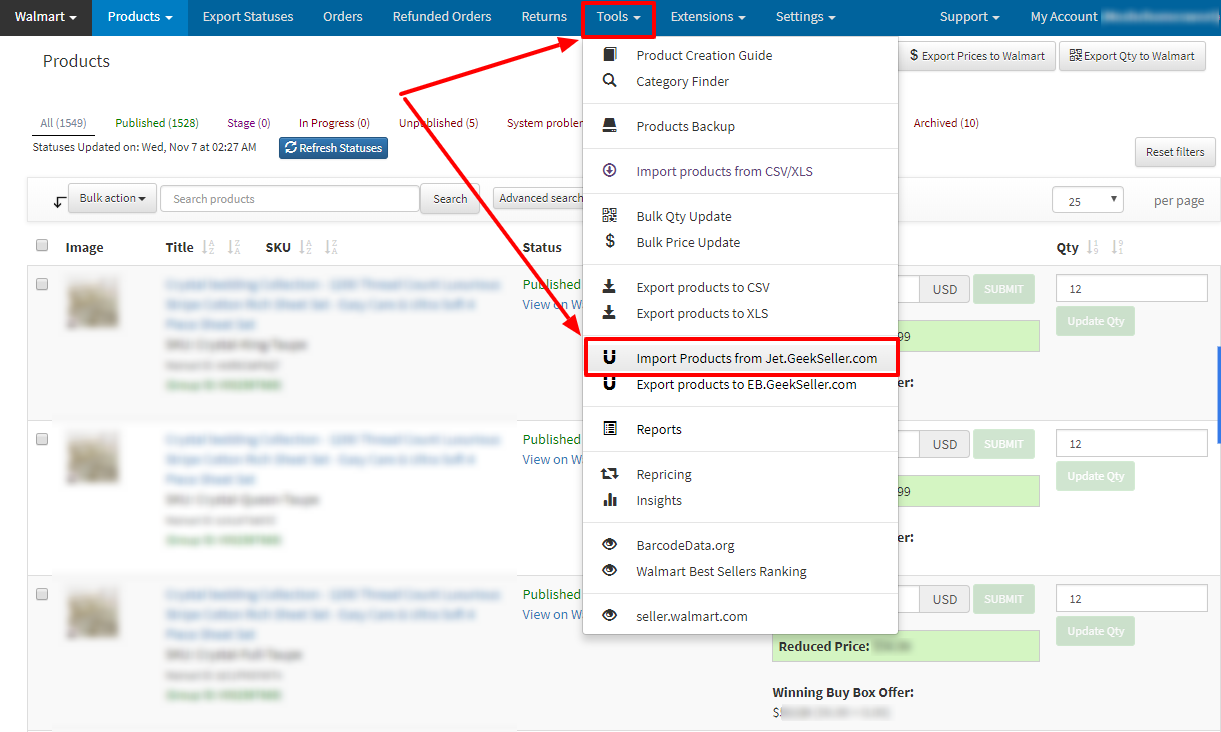 3. On the next page, you can click 'Import all from GeekSeller/Jet' to transfer all or your products to GeekSeller Walmart with variations or you can select to import them separately (without parent/child relation). You can also select singular products to import:

4. If you would like to import only a few products, please click on the boxes next to SKUs you want to transfer then hover to Bulk Action drop-down menu and click 'Import from GeekSeller/Jet':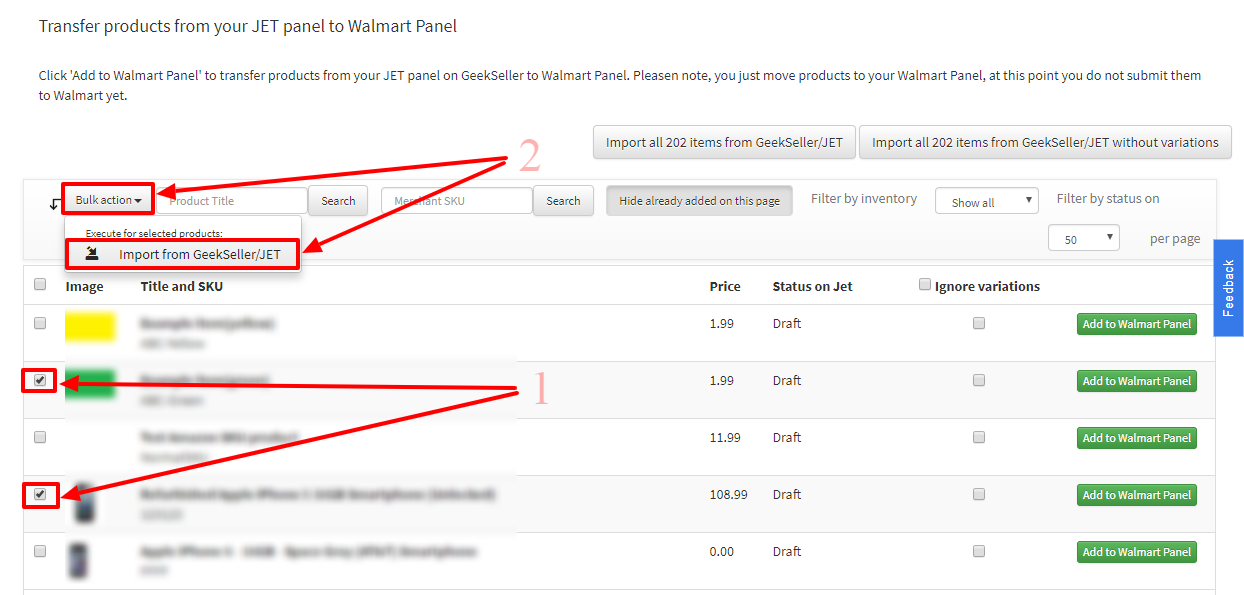 Once this is complete, you will be able to see your items under the Products page in the GeekSeller Walmart panel.
*Note, this does not automatically export your items to Walmart. Your items will still be in "Draft" status and you will need to export them to Walmart.