Automatic quantity synchronization and order fulfillment are only available for Amazon Seller accounts, not Amazon Vendor Accounts.
---
What information do we collect and access?
Entering your Amazon API credentials allows GeekSeller to access inventory data related to your products. If you activate the FBA extension, we will be able to keep your inventory levels synchronized and submit orders to FBA.
We do not access anything other than product and inventory data. We do not access your confidential information such as financial or sales statistics.
---
Finding your Amazon API credentials
1. Make sure you are logged in to your Amazon Seller account.
2. Go to Settings > User Permissions and click the link to visit the "Manage Your Apps Page" (URL: https://sellercentral.amazon.com/apps/manage).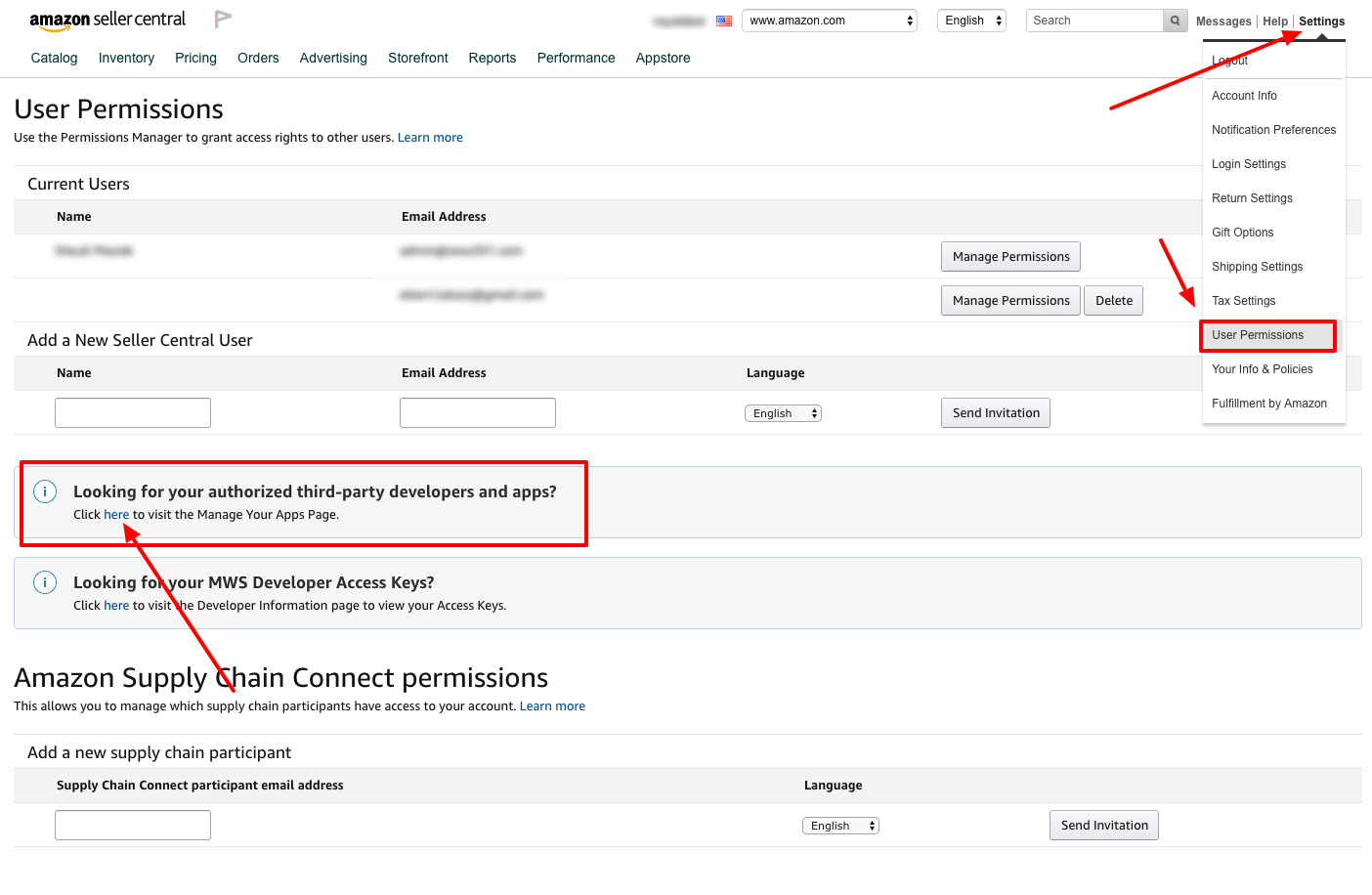 3. Click on Authorize new developer:

4. Select the first option:  I want to give a developer access to my Amazon seller account with MWS.
Insert these values:
Developer's name: GeekSeller
Developer ID: 4216-6241-2995 (for North America) or 1180-3103-5372 (for Europe)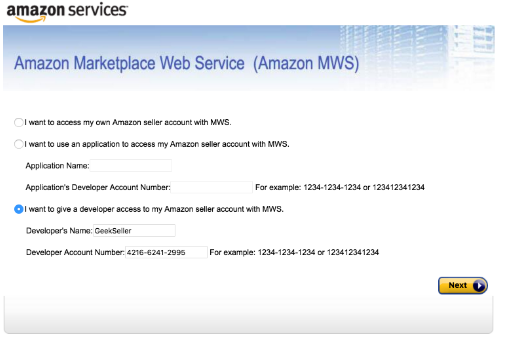 5. Agree to the terms and click Next.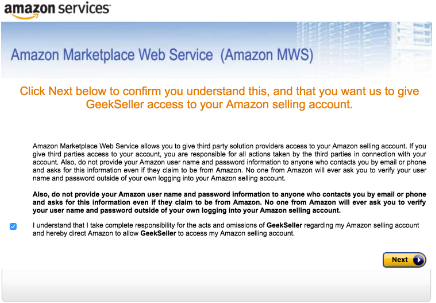 6. Save your Amazon API credentials. You will not see them again. You will insert this information into our Amazon Integration popup at GeekSeller Master Panel > Integrations.
The next step is setting up your integration, here you can find available options.