Keys can be found on your Partner.Jet.com. Be careful with copying them to make sure you are using proper keys. There are two types of keys: TEST and LIVE
Just after you complete your Jet Portal setup and you did not upload to Jet products for review yet, this screen will show you live credentials: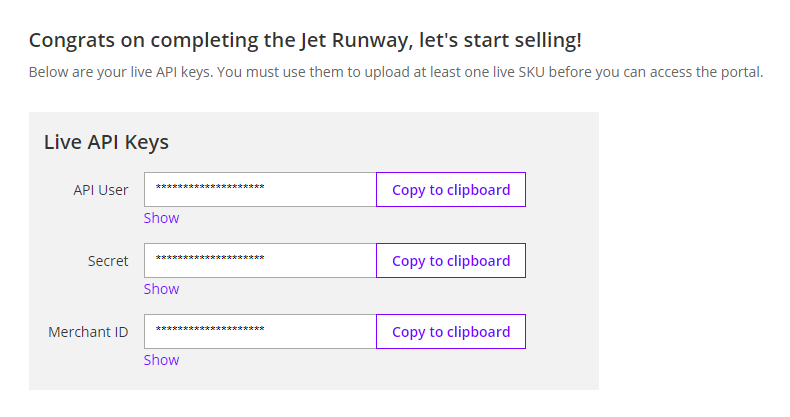 To get LIVE credentials while you have already uploaded some products to your Jet portal: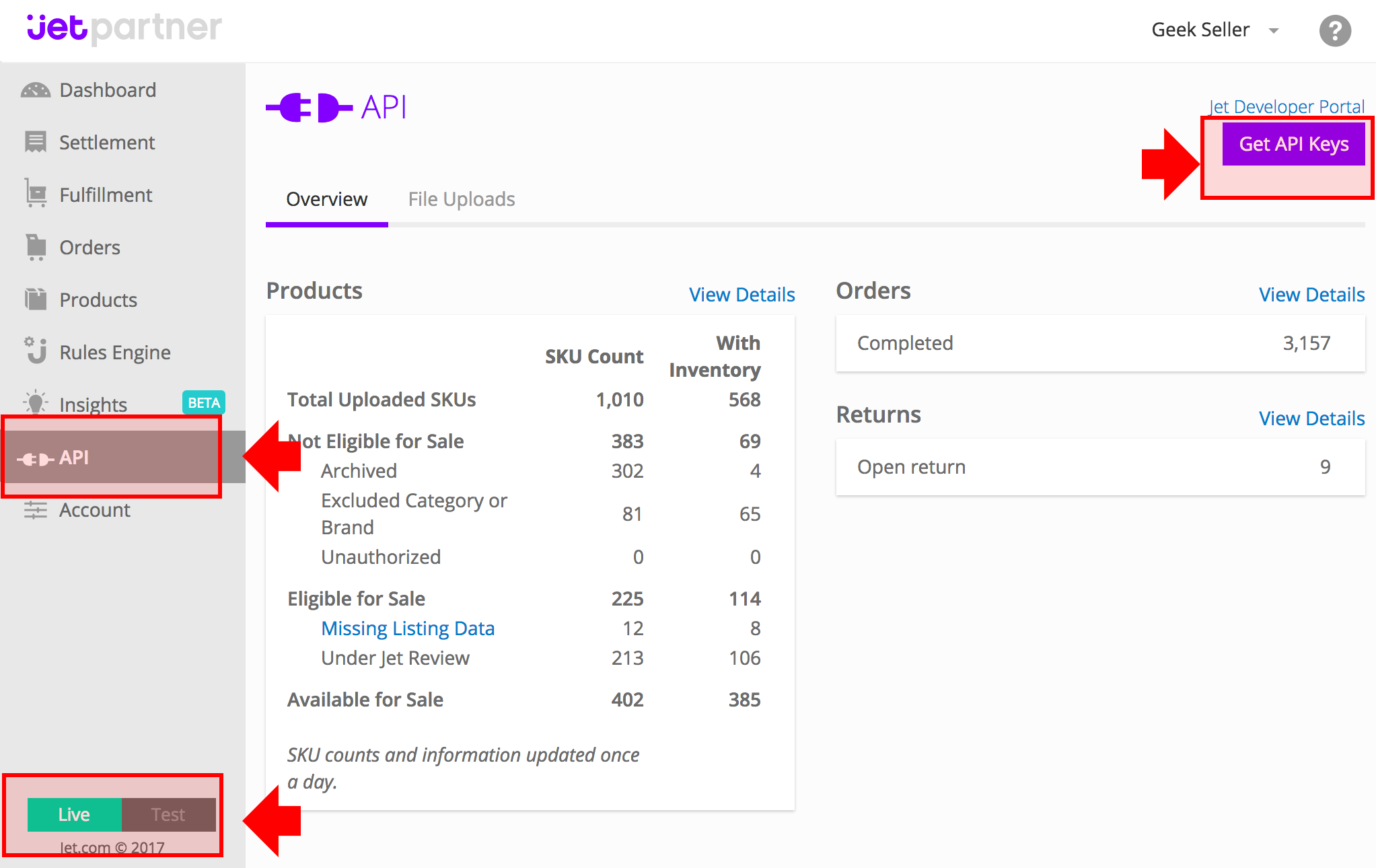 To connect them with GeekSeller, login to your Jet dashboard, go to Settings > API Credentials. You can insert your Jet API keys there.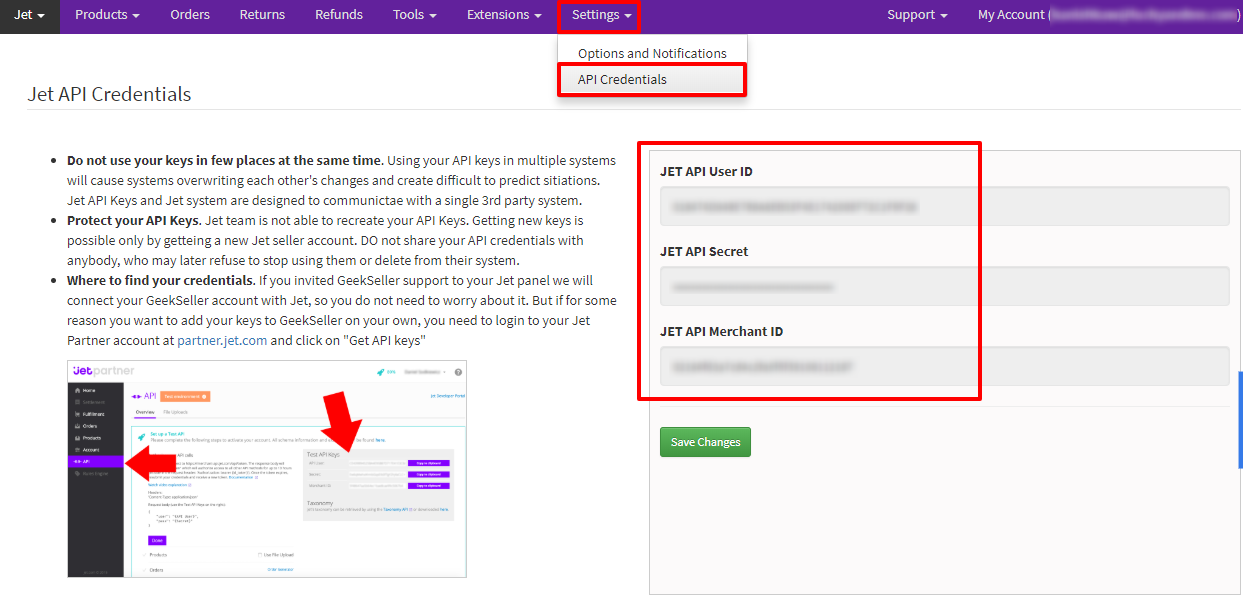 Remember to refresh Jet token after updating your API Keys.