Keys can be found on your Partner.Jet.com. Be careful with copying them to make sure you are using proper keys. There are two types of keys: TEST and LIVE
If you have just completed the onboarding and have not submitted any products to Jet you will see your API keys immediately after you log in to your Jet Partner Portal. –
If your account is already active you need to switch your account to LIVE mode and get the API keys here: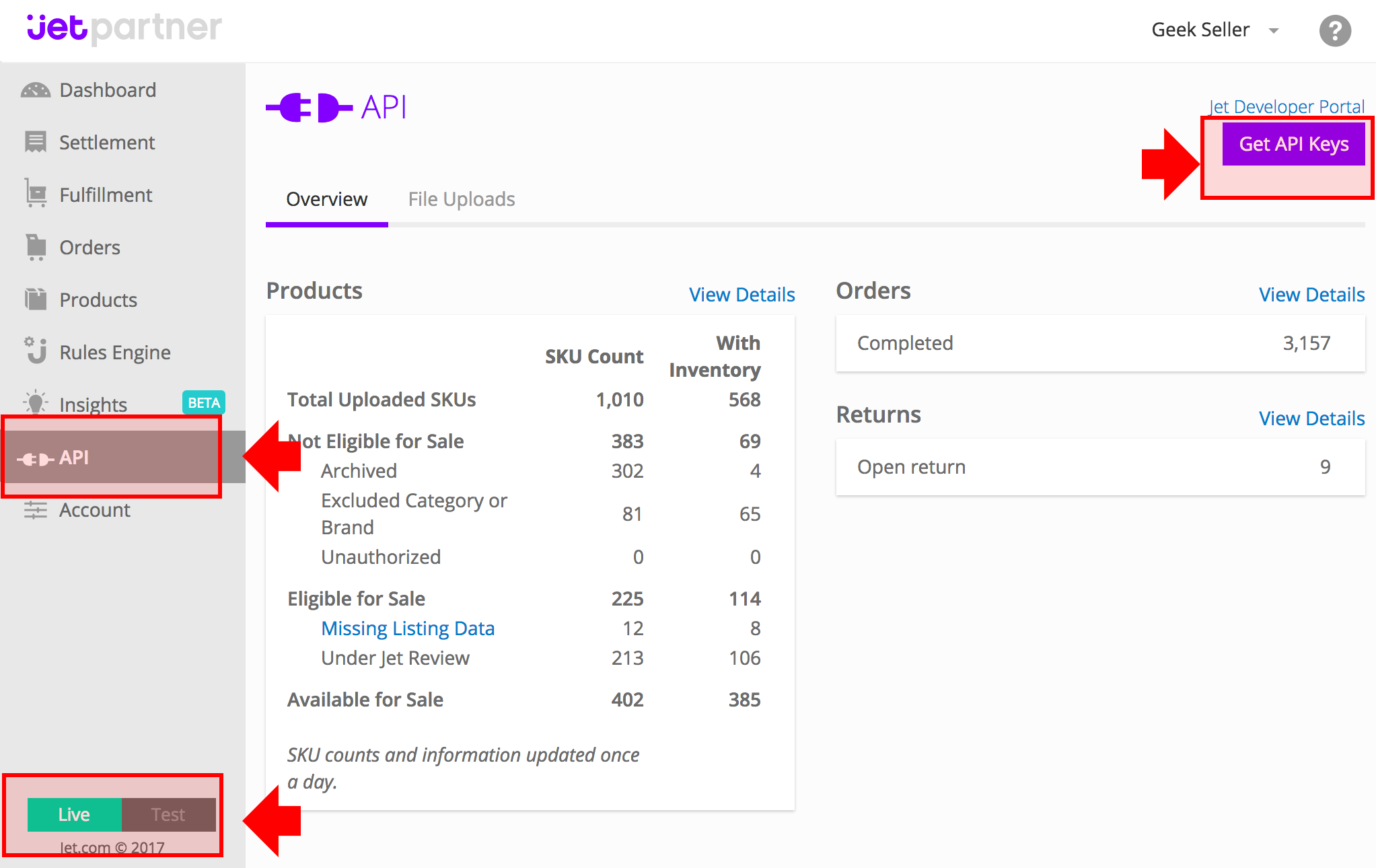 To connect them with GeekSeller, login to your Jet dashboard, go to Settings > API Credentials. You can insert your Jet API keys there.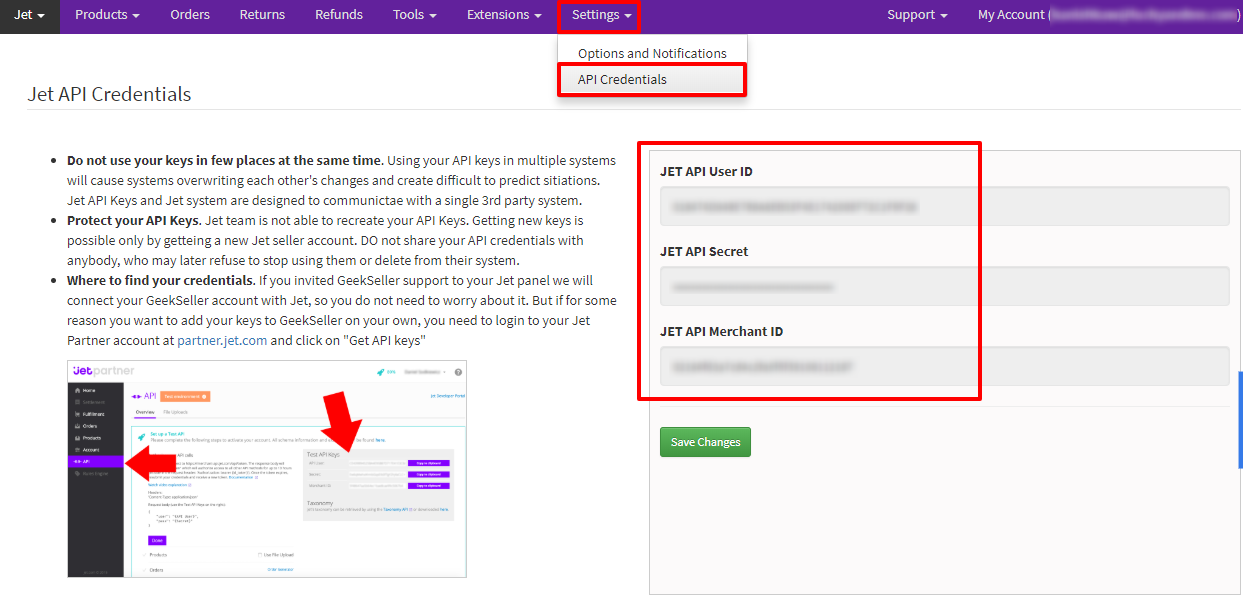 Remember to refresh Jet token after updating your API Keys.