Our Amazon extension allows you to keep quantities in sync between Amazon and GeekSeller, as well as fulfill Jet and eBay orders by FBA.
---
See this article to learn how to connect your Amazon account with GeekSeller. You will need to contact GeekSeller support in order to request an activation of the extension.
If you sell via FBM and FBA and you want to connect them to Jet, you'll need two separate fulfillment nodes. You can create them from Partner.Jet.com > Fulfillment.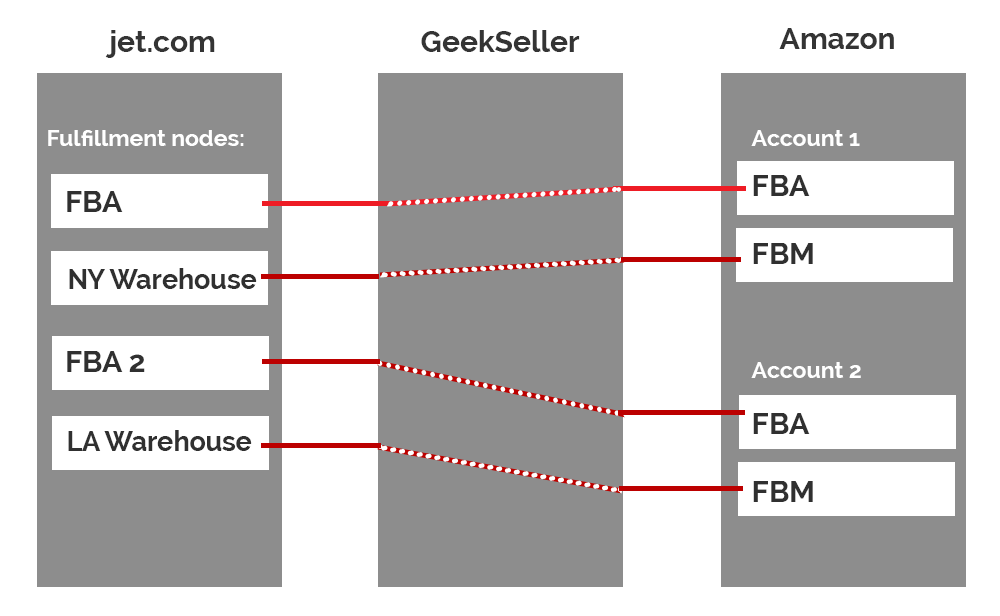 If you have your FBA fulfillment for Jet turned on, we will automatically fulfill all orders which Jet marks as purchased from FBA nodes via FBA. If an order comes in for a node connected to FBM, you will receive an email and you will be expected to fulfill it from your warehouse.