If you are going on vacation or longer break, you can schedule a Time Away (prior Vacation Settings) on eBay. With this feature, you can choose if you want to pause your sales or not. Additionally, you can set an automatic response for customers who contact you while you are on Vacation.
To activate it, go to My eBay > Account > Time Away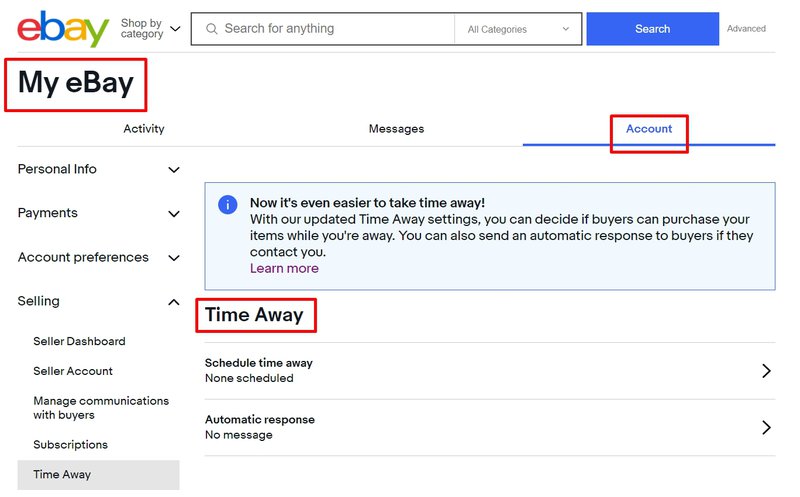 Click on Schedule Time Away, choose whether you would like to receive sales when you are away, and specify the start and end date of your time off. When all is set, click Apply.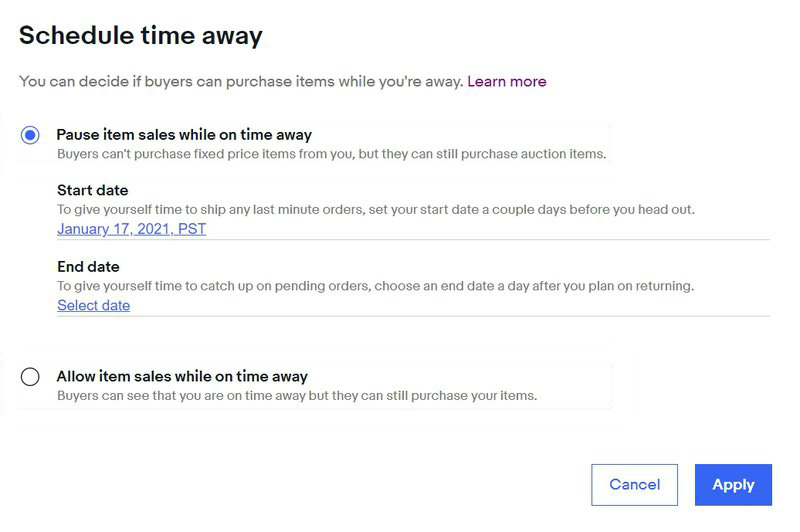 You can also set an Automatic Response for buyers who contact you through eBay Messages during your time off: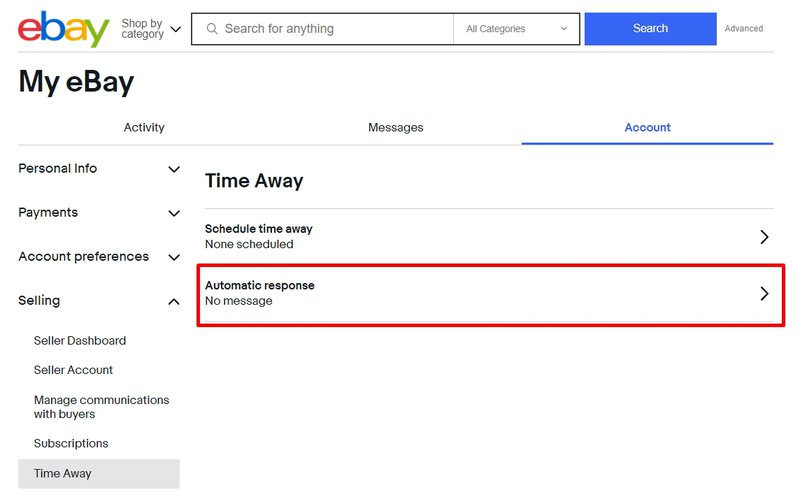 Please keep in mind that:
Your Time Away begins at 12:01 AM  on the scheduled start date and finishes at 11:59 PM on your end date.
You are responsible for fulfilling orders and answering open buyer requests until your Time Away begins.
If you allow item sales, your time away can last up to 15 days. If you do not, it can last 30 days.
It is recommended to set your Time Away one or two days prior to your actual time off to take care of all the orders before you leave.
You can find more details about Time Away in this official eBay guide.