Currently, there is no way to add videos or other dynamic visual elements directly on Walmart Seller Center. However, Walmart has made it possible for sellers through their own or external hosting services.
The visual elements that can be added this way are called Rich Media and are aimed to provide an enhanced experience for customers, increase order conversion and reduce the returns rate. Rich Media Content includes:
360-Spin Images – made by a series of photos that gives the impression of an object rotating. Customers can click and drag the image to rotate it and see all angles of the product.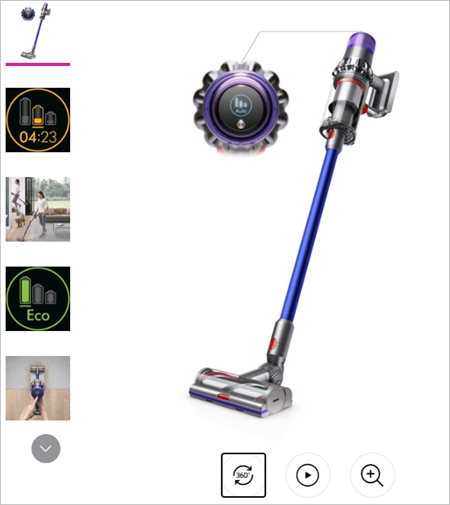 Videos – should include essential information and benefits of your product. Customers are more likely to remember information received from video.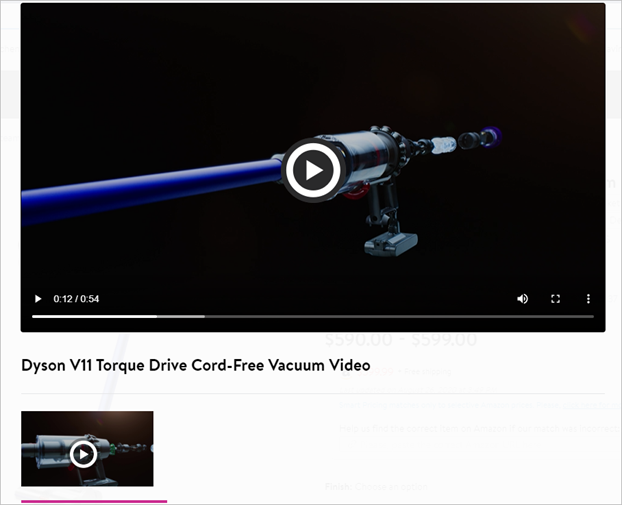 In the future, Walmart is planning to launch additional features like Image Zoom, Comparison Charts, and Premium Content to make the listing page more interactive.
How to add Rich Media Content to your Walmart products?
First of all, your rich content has to adhere to Walmart requirements which can be found here. If this is done, you have two options:
You can host your Rich Media directly on Walmart servers. This is a free option, but it might be very time-consuming as Walmart has to review your content before publication. To add videos or 360 images to Walmart's hosting services, you need to contact support following this category path: Items and Inventory > Rich Media > Videos/360-Spin Images. You will see further steps on the case creation page.
You can use one of Walmart's Content Solution Providers' services. This is a paid solution, but it might be much faster and easier to manage than the first option. You can find a full list of current content providers here.