eBay policy does not allow more than one fixed price listing of an identical item simultaneously from the same seller. However, you might want to clone your listings to create similar but not identical items, so you can copy common data and change SKU and EAN/UPC.
By using eBay Seller Hub, section Listings, you can do it in two ways (see screenshot below):
Click Edit > Sell similar, which will populate all the data of the selected listing to the new listing.
By creating a template (Edit > Save as template). This option is helpful if you want to use this for many new products.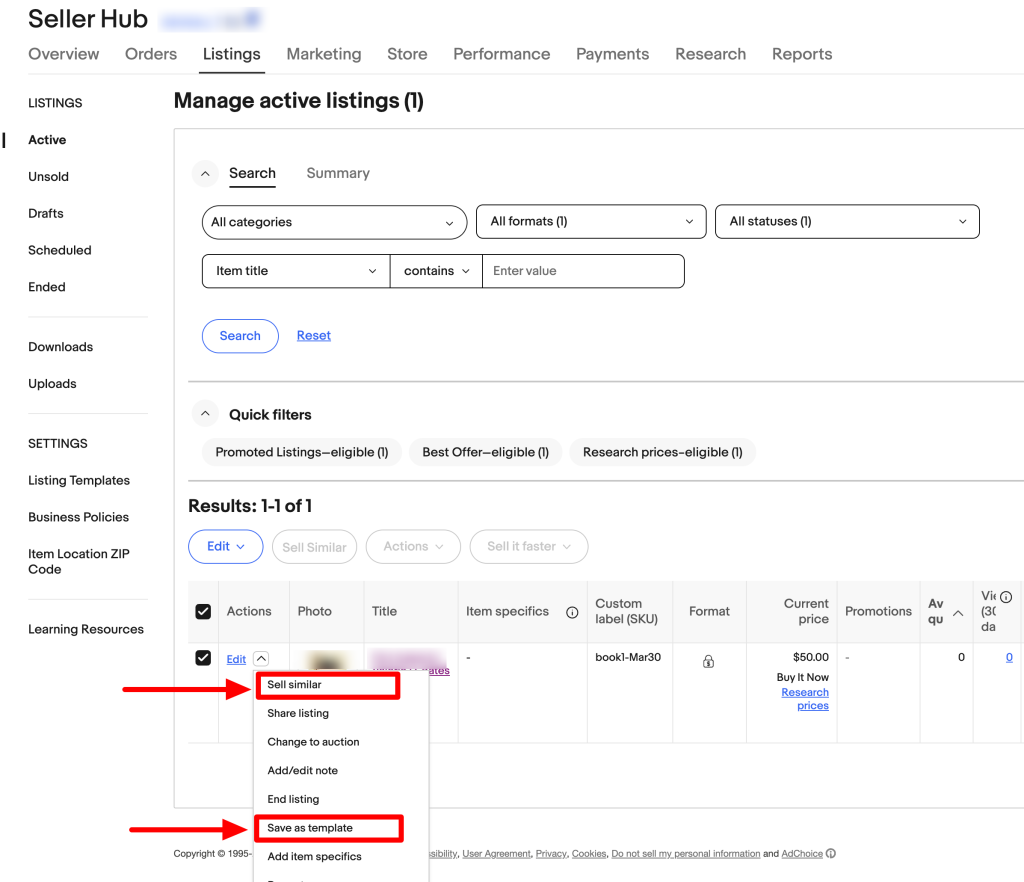 GeekSeller can help you with eBay integration. We offer management of quantity, orders, products, and more.