To invite us to your FedEx account simply login to the Master Panel, go to My Account -> Integrations and add FedEx. In the pop-up, you will need to provide some information and follow the instructions.
Below we have posted screenshots relevant to each point in the integration pop-up to make them easier to find:
1. Login to your FedEx account and go to Administrative Tools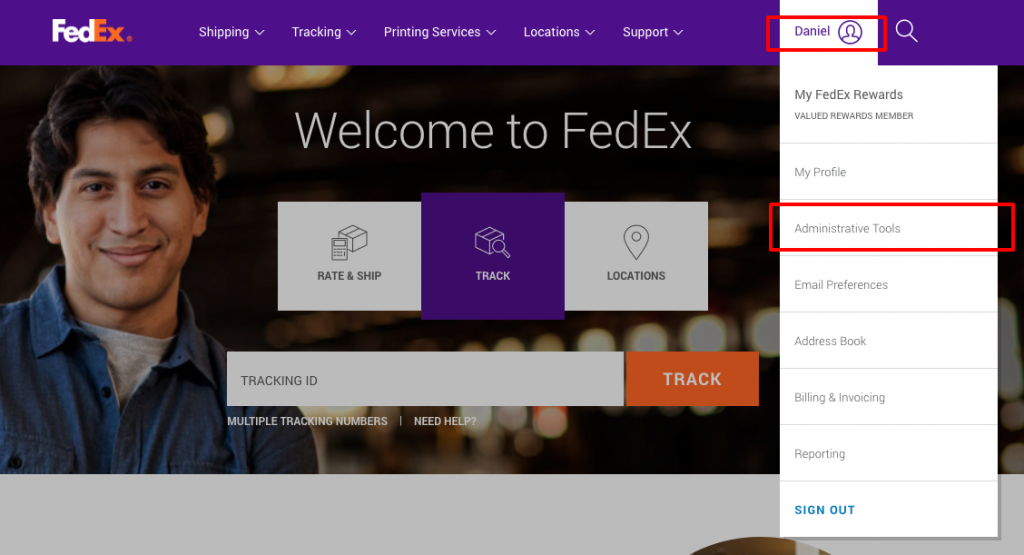 2. Click the 'Create New' button under 'Users'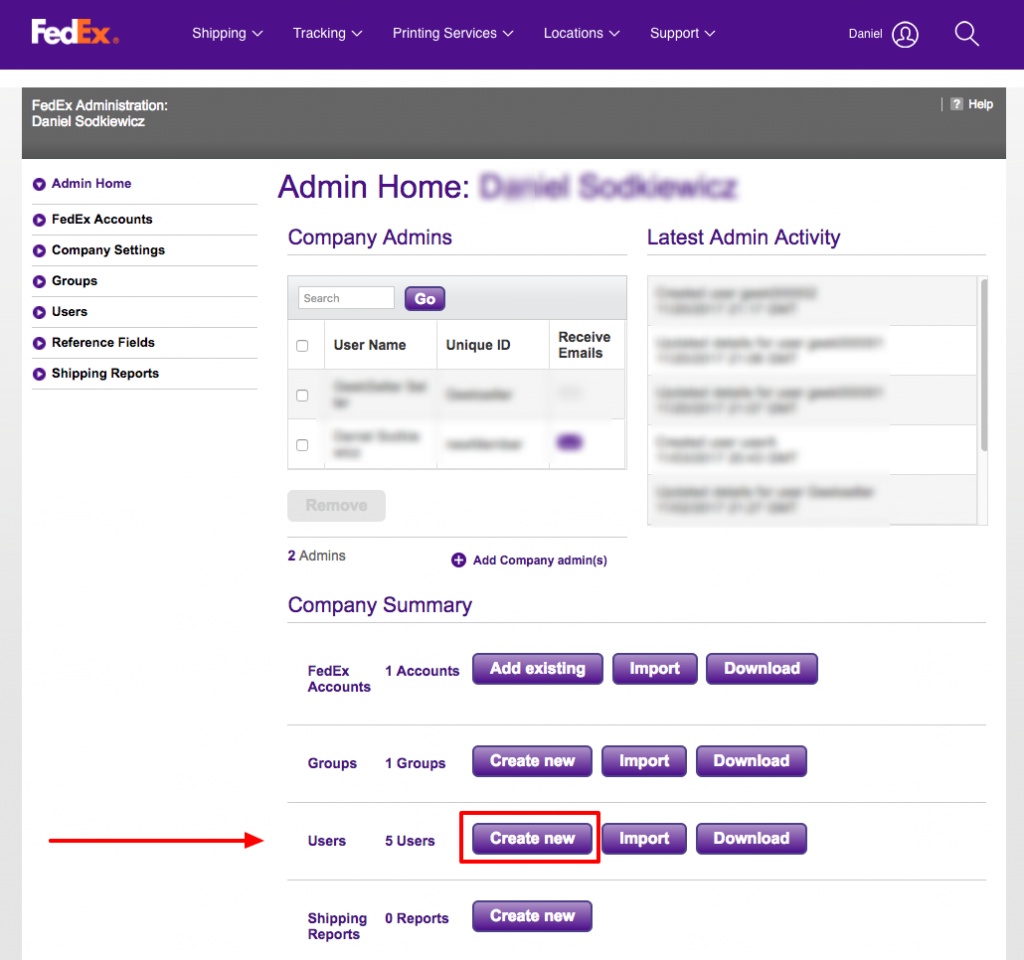 3. Create a user with the data provided in the pop-up.
*We need administrator privileges to generate API Keys for your account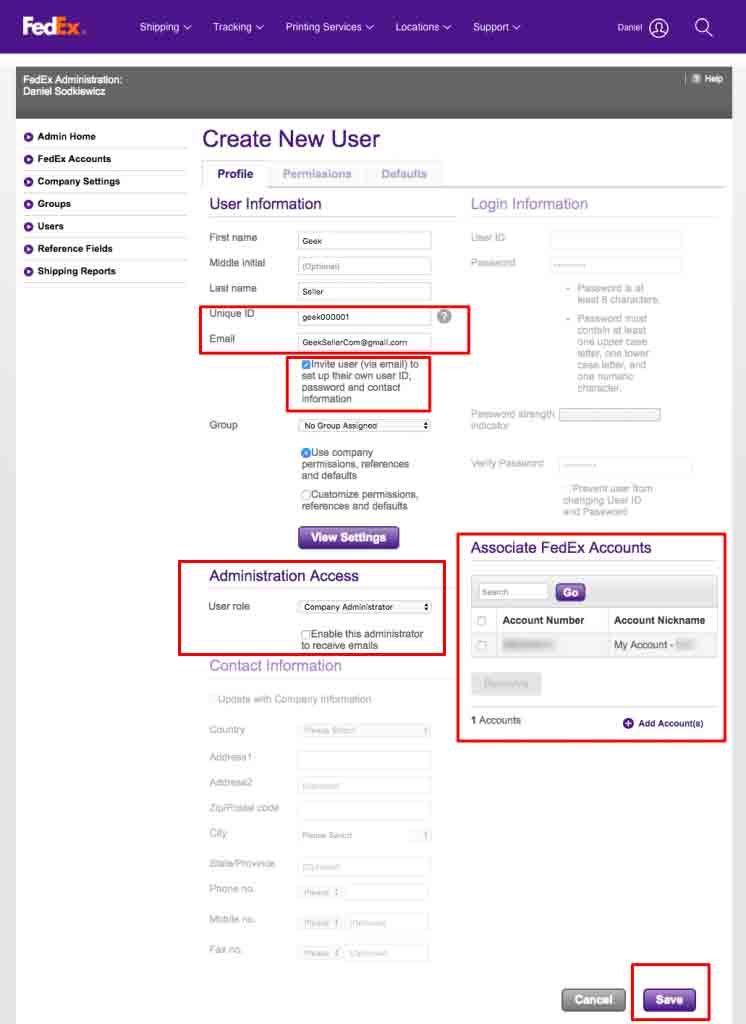 5. What happens next? This Integration requires some manual work on our end. Once you submit an integration request our support team will reach out to you within 24 hours with further steps.