Once invited, we will access your account and work with FedEx support to create the connection between GeekSeller and FedEx. 
---
1. Login to your FedEx account and go to Administrative Tools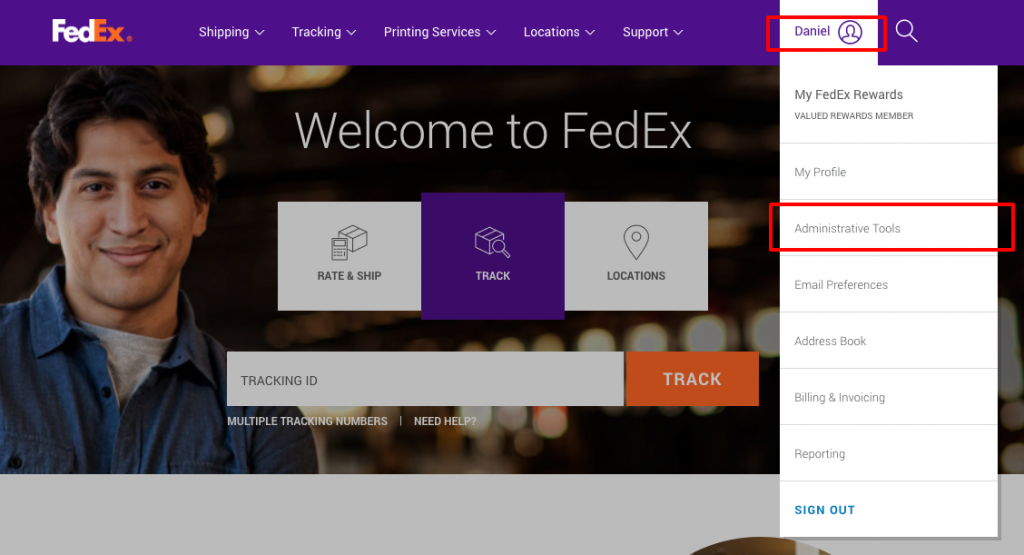 2. Click the 'Create New' button under 'Users'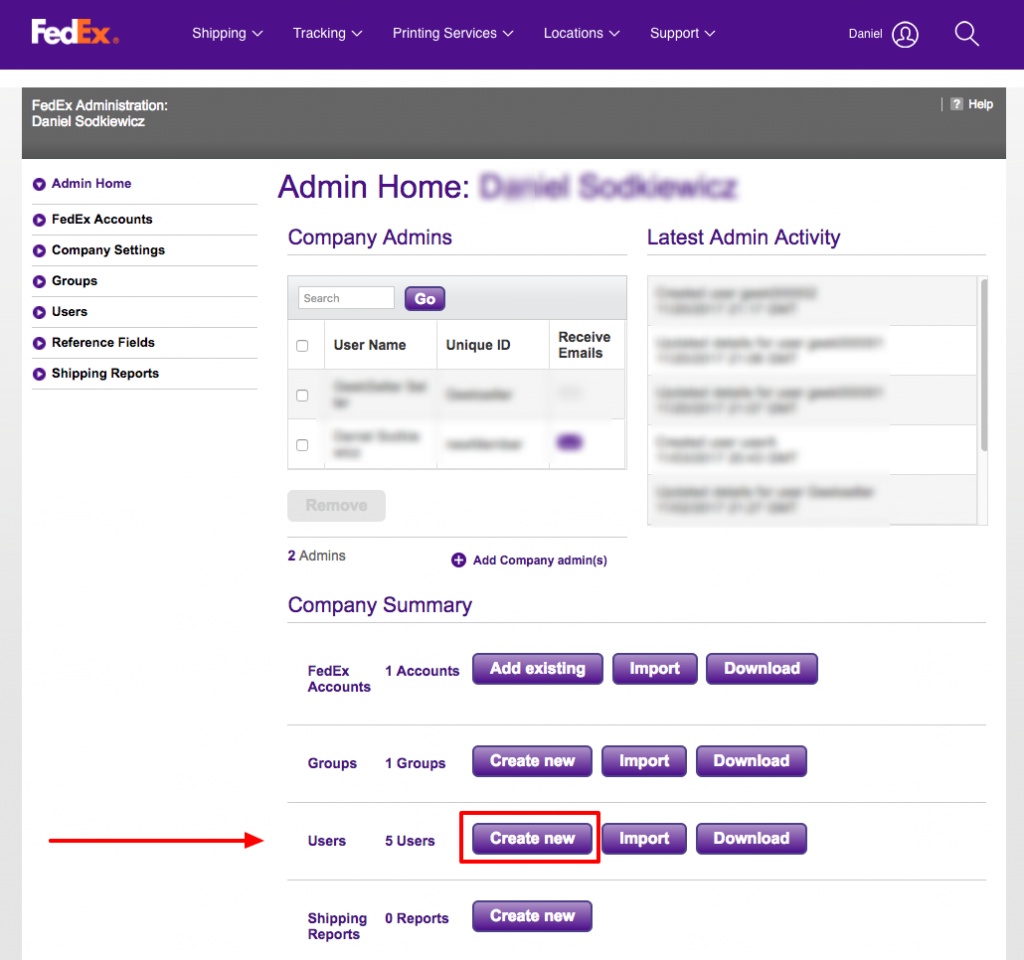 3. On the account creation page please use the following data:
First name: Geek
Last name: Seller
Unique ID: [Your choice, for example: GeekSeller]
Email: geeksellercom+XXXX@gmail.com (This unique email is provided by GeekSeller)
Invite user to set up their own user ID: Yes / Checked
Associated FedEx Accounts: [select an account or account that you want to add to GeekSeller]
Administration Access*: Company Administrator
*We need administrator privileges to generate API Keys for your account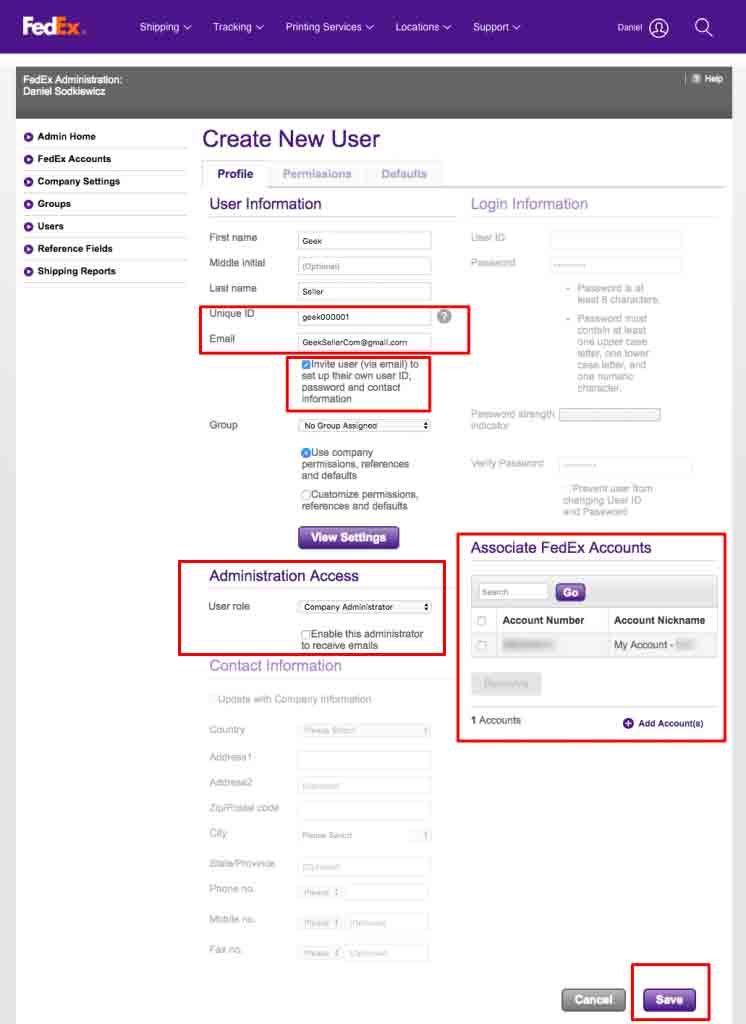 4. Contact us at Support@GeekSeller.com to let us know that you've invited us to your FedEx account. We also need to know some information about you and your company to create API keys for your account:
Your FedEx Account Number
Your Name
Your Phone Number
Email Address
Company Name
Shipping and Billing address (Street, City, State, Zip-Code)
Phone Number
3rd party billing FedEx Account Number
5. What happens next? It takes several days to activate your account; GeekSeller support will notify you when the process is completed.