When an account is suspended all of the products that were published on GeekSeller Walmart and the Walmart Seller Center will move to the "stage" status and will be taken down from the marketplace immediately.
IMPORTANT! – Walmart does not inform merchants when their accounts are suspended. To find out why their account has been suspended, the user needs to reach out to Walmart directly.

---
Your Walmart account may be suspended for the following reasons: 
---
Failure to meet Seller Performance Standards
The Order Defect Rate (ODR) measures Seller performance based on Cancellation Defects, Refund Defects, Delivery Defects, Customer Complaints and Item Ratings. If your ODR goes above 2%, you will receive warnings and potentially have your account suspended or terminated. You may review your performance on Walmart Seller Center under the "Seller Scorecard" tab.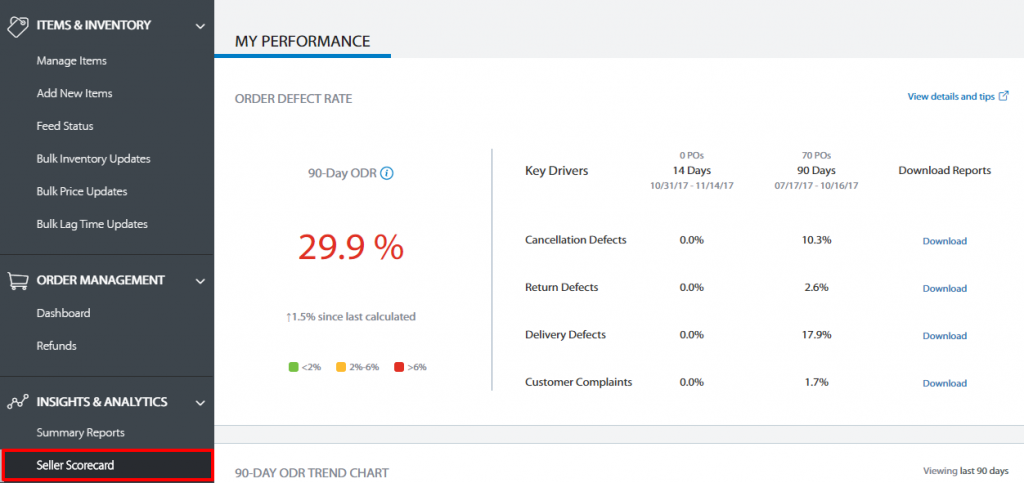 ---
Violation of the Marketplace Retailer Agreement
In order to become a Walmart Marketplace Seller, you were required to sign the Marketplace Retailer Agreement, which details a number of different policies. You must abide by all policies listed therein to maintain selling privileges on Walmart Marketplace.
---
Violations of Trust and Safety standards
Your seller privileges can be terminated or suspended for any violations under our Walmart Marketplace Program Agreement pertaining to compliance standards.