Let's cover one of the most complex topics – grouping products. Be sure to read carefully, as small details can make a huge difference. Sellers can group products together. For example when you have a shirt in two different colors, you have it listed in GeekSeller as two separate products, each with unique SKU. To link them together you must group the products as described below in detail.

---

Walmart and Amazon way of listing variations

Walmart and Amazon have different ways of linking variations and creating parent/child relationships.
---
Amazon expects to see the parent product as an independent entry that is not seen by the buyer and holds the child products together.

---
Walmart asks for a GroupID, which has to be a unique combination of letters and numbers and is not an SKU. Walmart does not require a Parent SKU.

---
Walmart's attributes are a bit more tricky, below is just a quick overview.

---
To make it look like this on Walmart.com: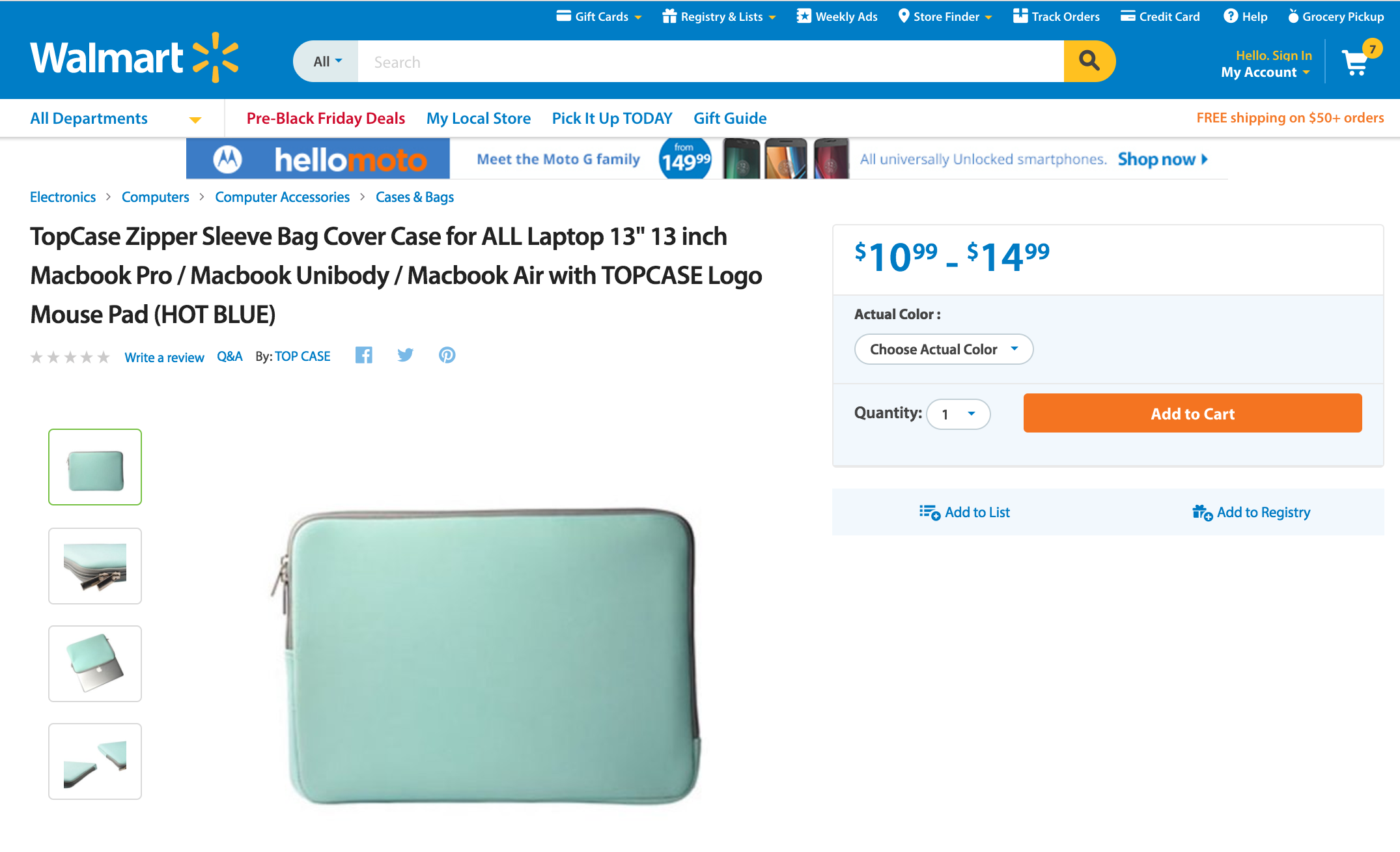 ---
In GeekSeller panel on the list of products: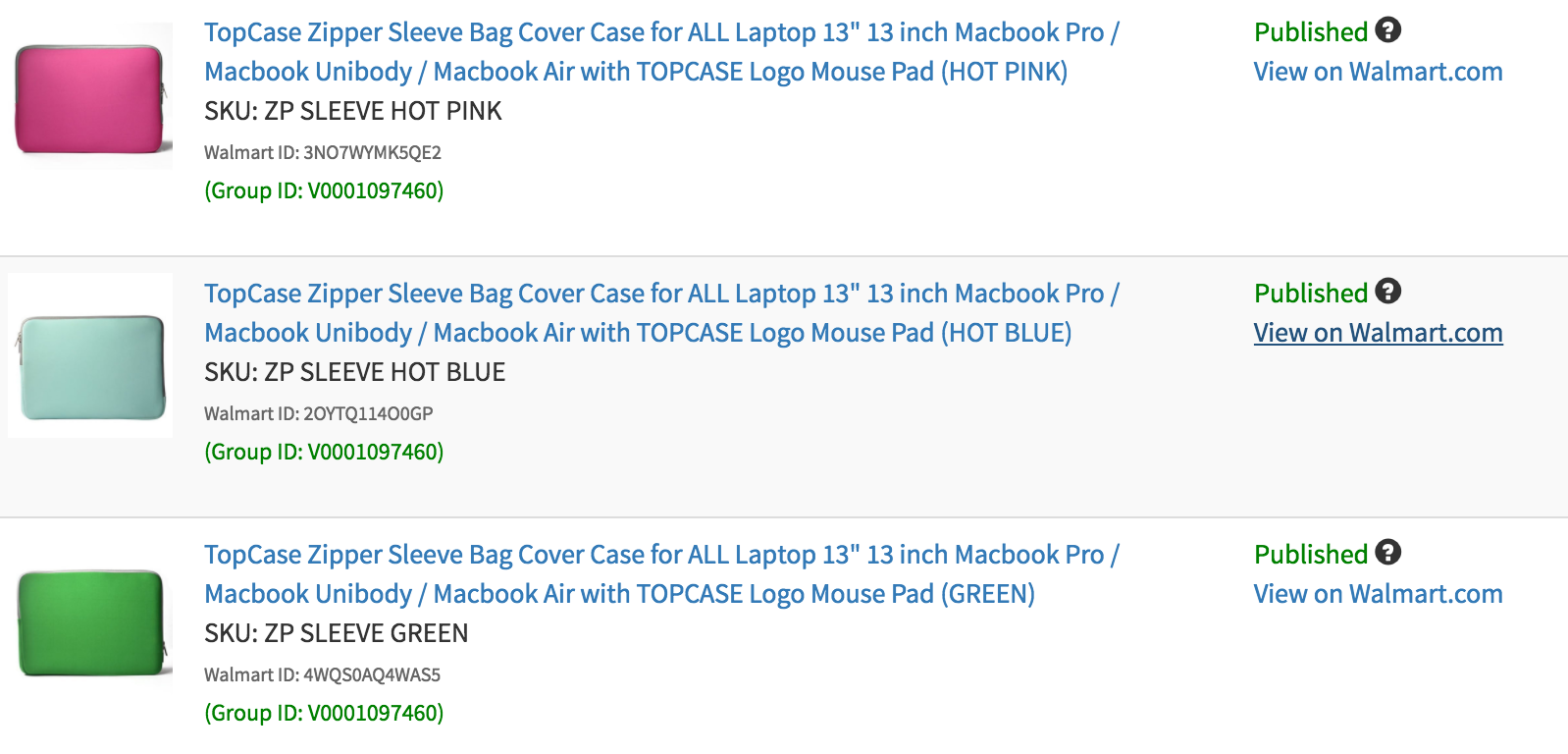 ---
In GeekSeller panel when editing a single product: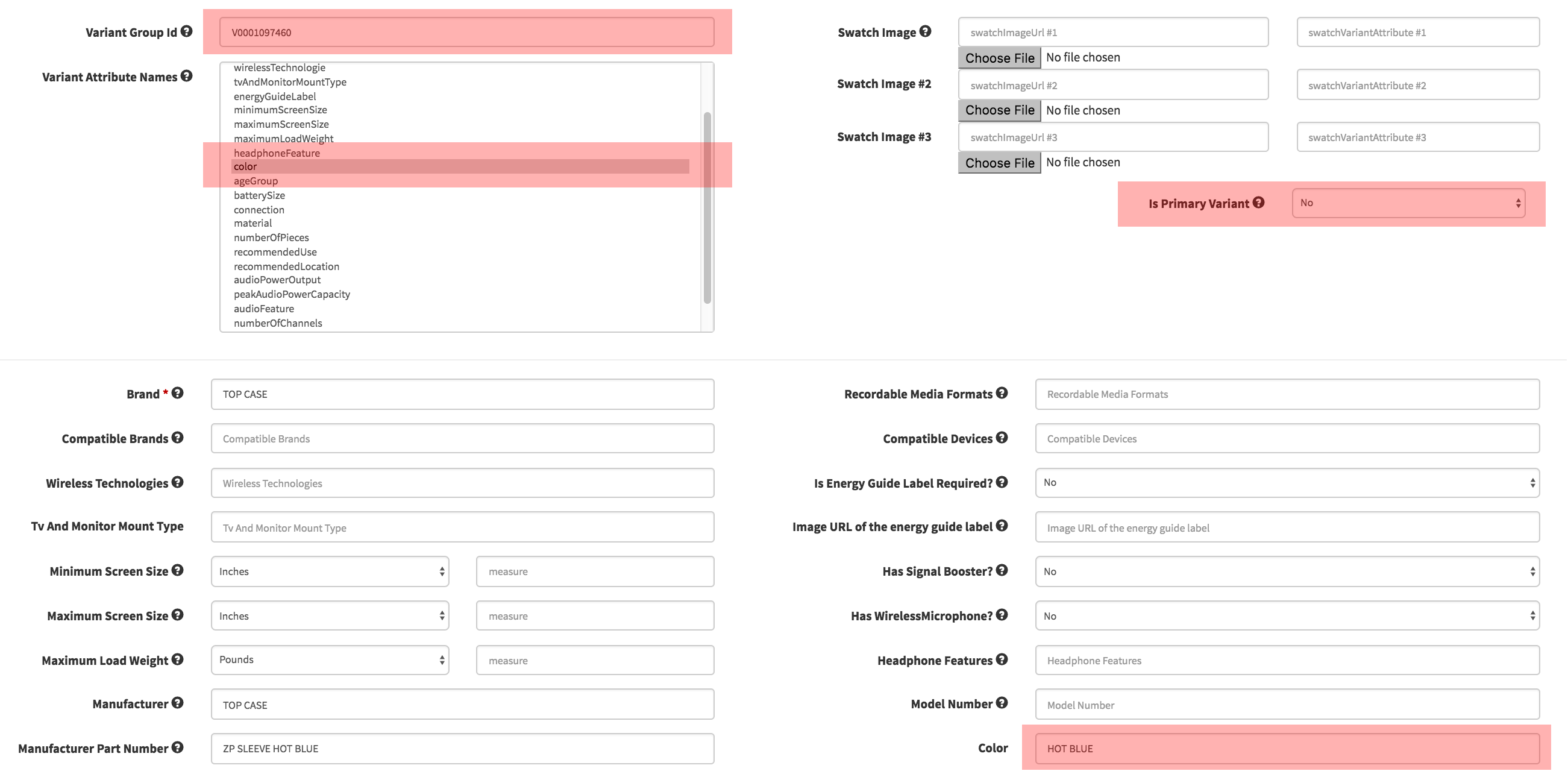 ---
CSV file structure (just a part of the file is shown):

---
Multipack Quantities
Multi-pack Quantity: The number of items, based on the standard product code, that make up your merchant SKU. This field must be a whole number.
---

It is important that Retailer Partners specify the correct Multipack quantity based on the product UPC (or another unique identifier). If the UPC represents a 4-pack of and individual item, then the multi-pack quantity is 1. If the UPC represents a single item, but your merchant SKU is a pack of 4, the multi-pack quantity is 4.
Selling Multipacks on Walmart is very difficult. Walmart links products strictly by UPC or EAN, so if your UPC or EAN code is associated with a single SKU, you cannot list it under a different SKU and label it as a Multipack. You would need a new, separate UPC or EAN for the Multipack.