How to ship an order with two line items with two separate labels.
STEP 1
Select just one line item and generate a label. In this example, we ship the 1st line item only, so we uncheck the second line item.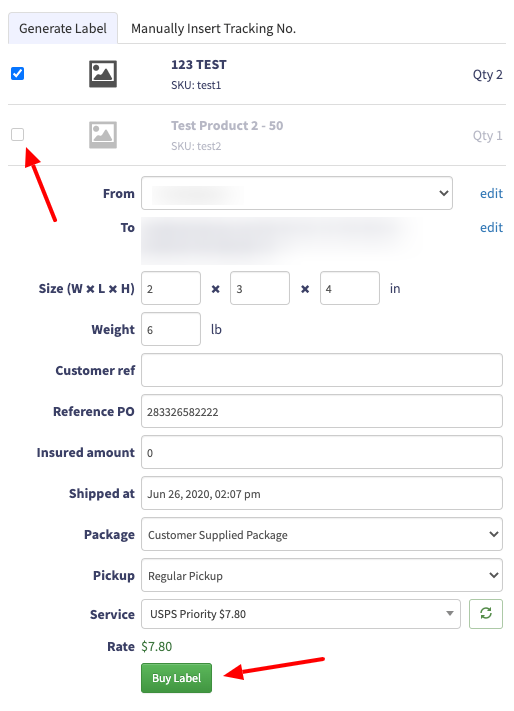 STEP 2
Click submit tracking to market.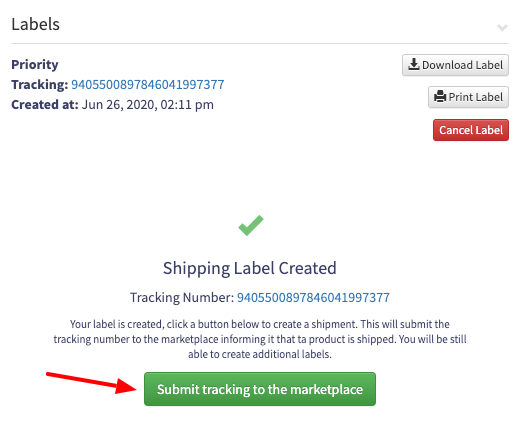 This will create a shipment and you will see that a line item is shipped.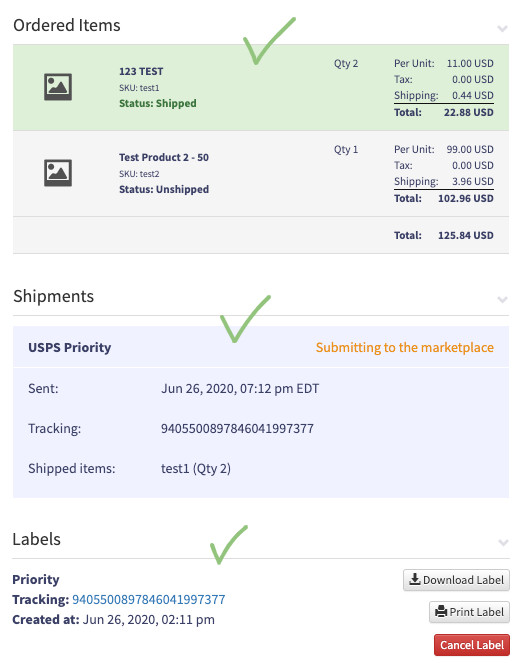 STEP 3
Generate the 2nd label.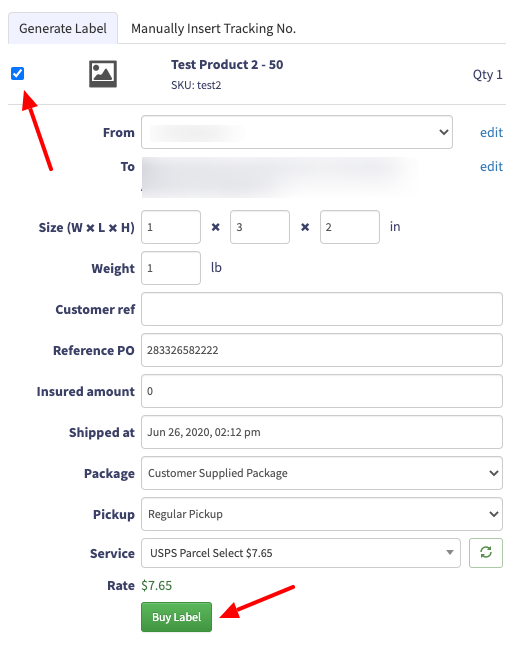 And also submit this label to Marketplace.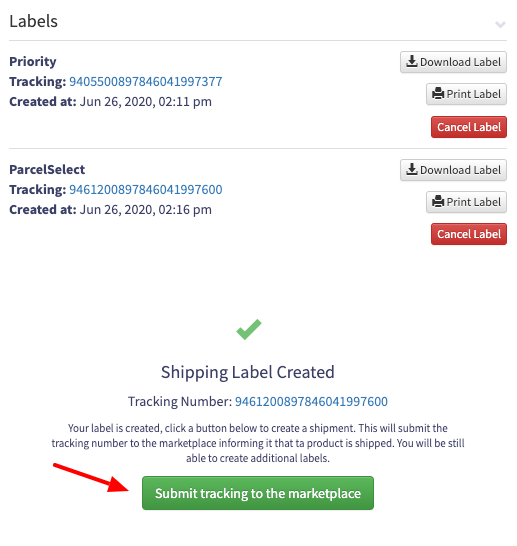 You will now see two labels and two shipments, and both line items marked as shipped: