1. Login to Walmart.GeekSeller.com and edit a product. Scroll to the bottom of the page and click a button

2. Make sure you do not have any dates for launch and discontinue date, then submit your product to Walmart.

3. You can also try to adjust it via Walmart Seller Center (seller.walmart.com) by editing a product: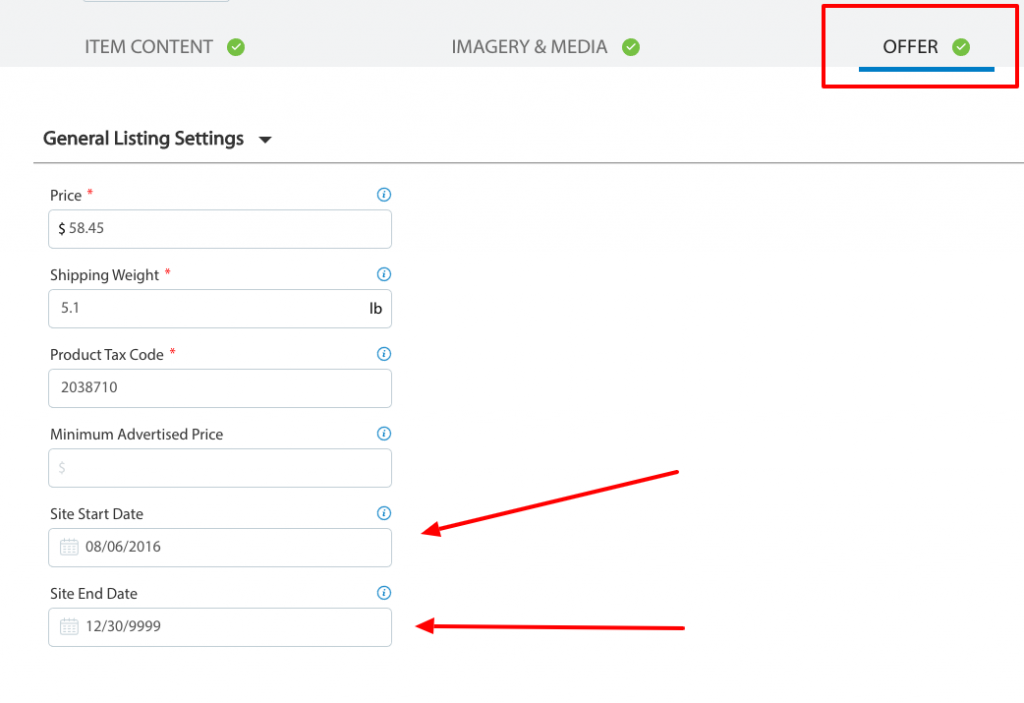 If you do not have any offer dates placed in there you will need to reach out directly to Walmart and they will make the changes to your account.