Integration steps:
Before integrating GeekSeller with Shopify, we strongly encourage scheduling the onboarding call with our team. Please contact our support directly, or use the instructions in your Welcome Email.
Log in to your Shopify.com account.
Find the GeekSeller application in the Shopify Apps store.
Install the application and approve the data access permissions.
You will be redirected to GeekSeller. Log in with your GeekSeller account.
Your app will be connected to GeekSeller, and you can start using it, below are some examples of how you can use the application:
Shopify Order Management
In the Orders section, you will see your Shopify orders. You can generate shipping labels with the GeekSeller interface, or manually insert tracking numbers for your Shopify orders.  In order to be able to generate shipping labels within our interface you need to connect your shipping carrier to GeekSeller, please visit the Integrations section to do so.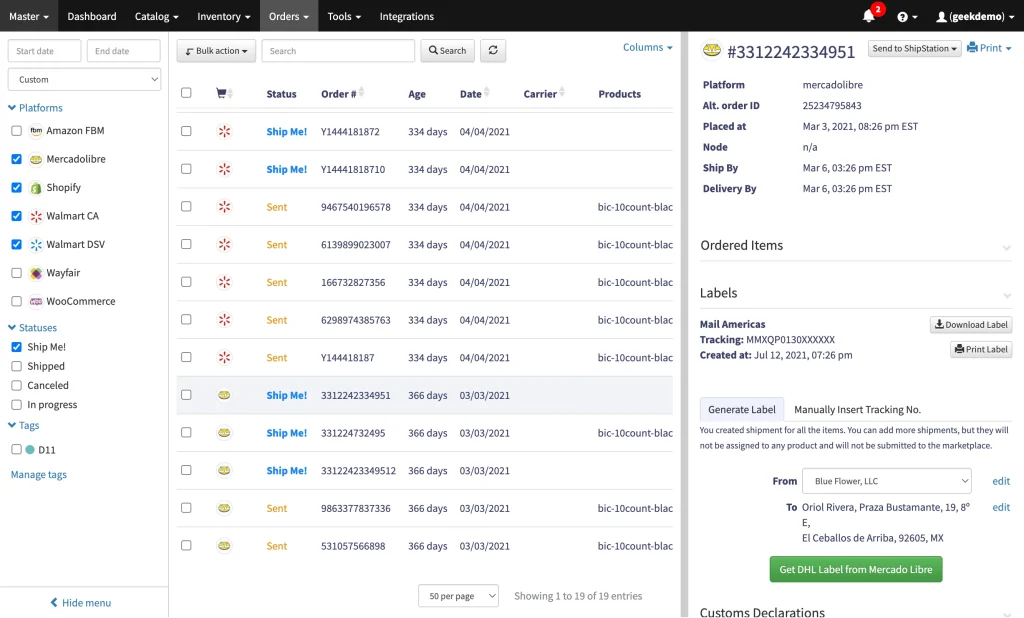 Shopify Inventory Management
Go to Integrations > Shopify and in the Quantity Sync section select the quantity flow from Shopify to GeekSeller or from GeekSeller to Shopify for the selected warehouse.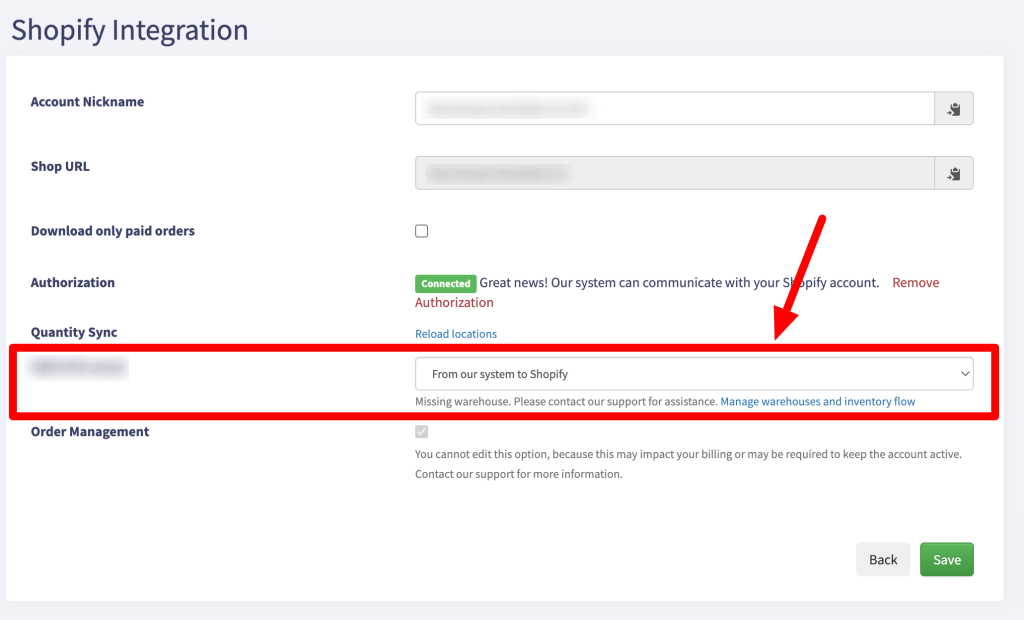 If you selected inventory flow from GeekSeller to Shopify, you can go to the Inventory section and manage your inventory from here.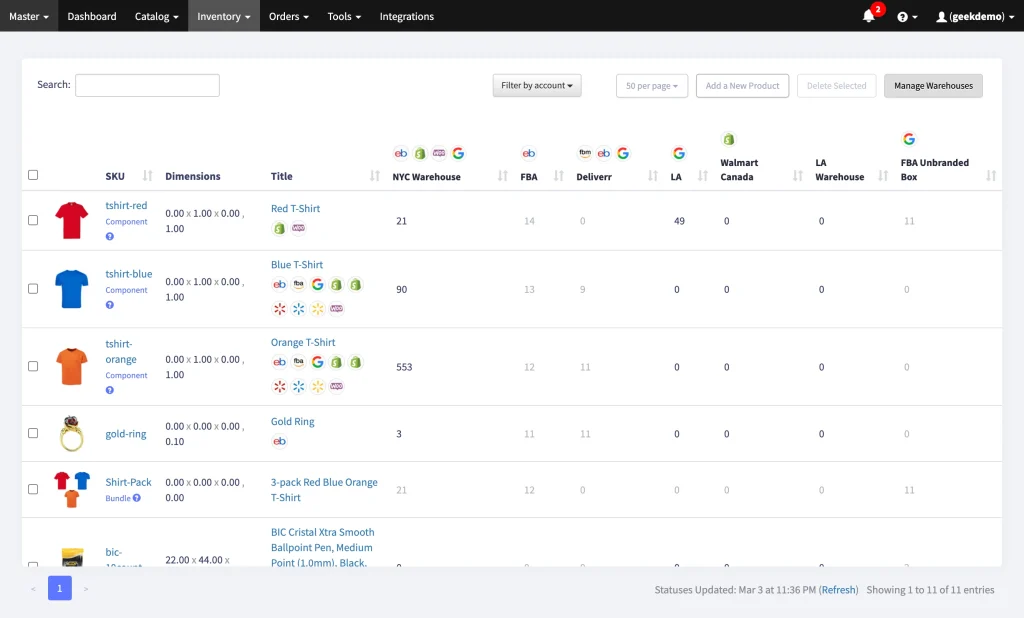 Shopify Product Management
Go to the Catalog section to edit or create products. When you are done export it to Shopify to make updates.