Once you create a label for your shipments, you can continue to use GeekSeller to track the shipments in the Shipments section. Go to Master Panel > Orders > Shipments.
The most prominent features of this section:
Check which shipments are running late.
See a history of your tracking numbers.
Detect early delivery issues.
Export data to a file to analyze the average delivery time.
Set up email alerts to get notified about potential delivery issues.
---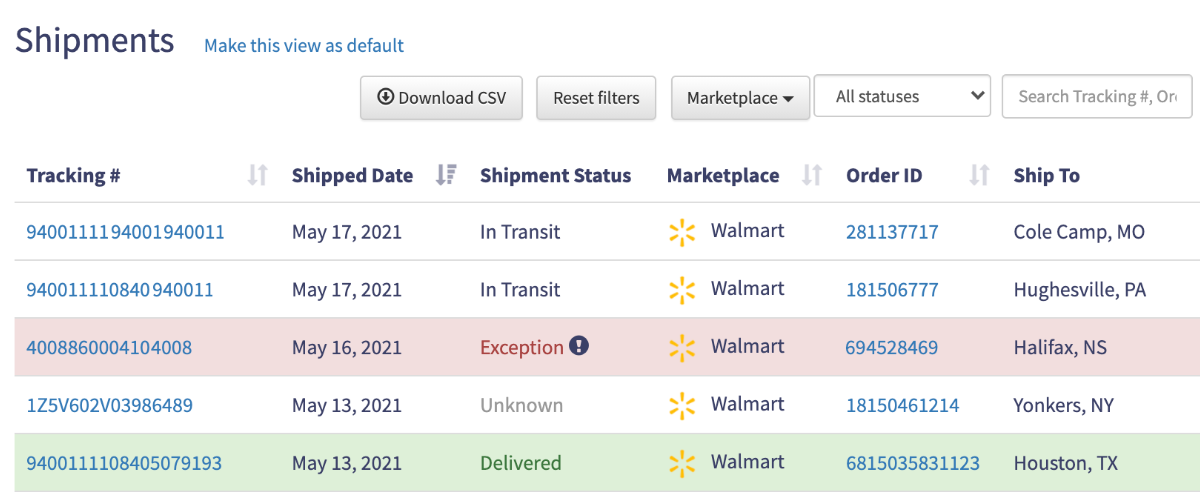 If you would like to activate this feature for your GeekSeller account please contact our support.