In this article, you can find information about eBay out-of-stock option and how to turn it on for your listings. You can also check our blog post and YouTube video for more information on this subject.
If your listing duration is set to Good 'Til Cancelled (a default option when you create a product via GeekSeller), the listing will show up to buyers until you've sold all your items. When that happens, the listing will end and you will need to pay a fee to list it again. However, if you regularly get more stock of that item, then you should use the out-of-stock option. Your listing will then be hidden from search results, but as soon as you increase the quantity again, the listing will reappear in searches without relisting fees will be applied.
If you enable the out-of-stock-option option shown below, this will allow GeekSeller to set qty 0 on your products on eBay.com. To activate it, log in to your eBay account, click on this link, and switch Multi-quantity listings option: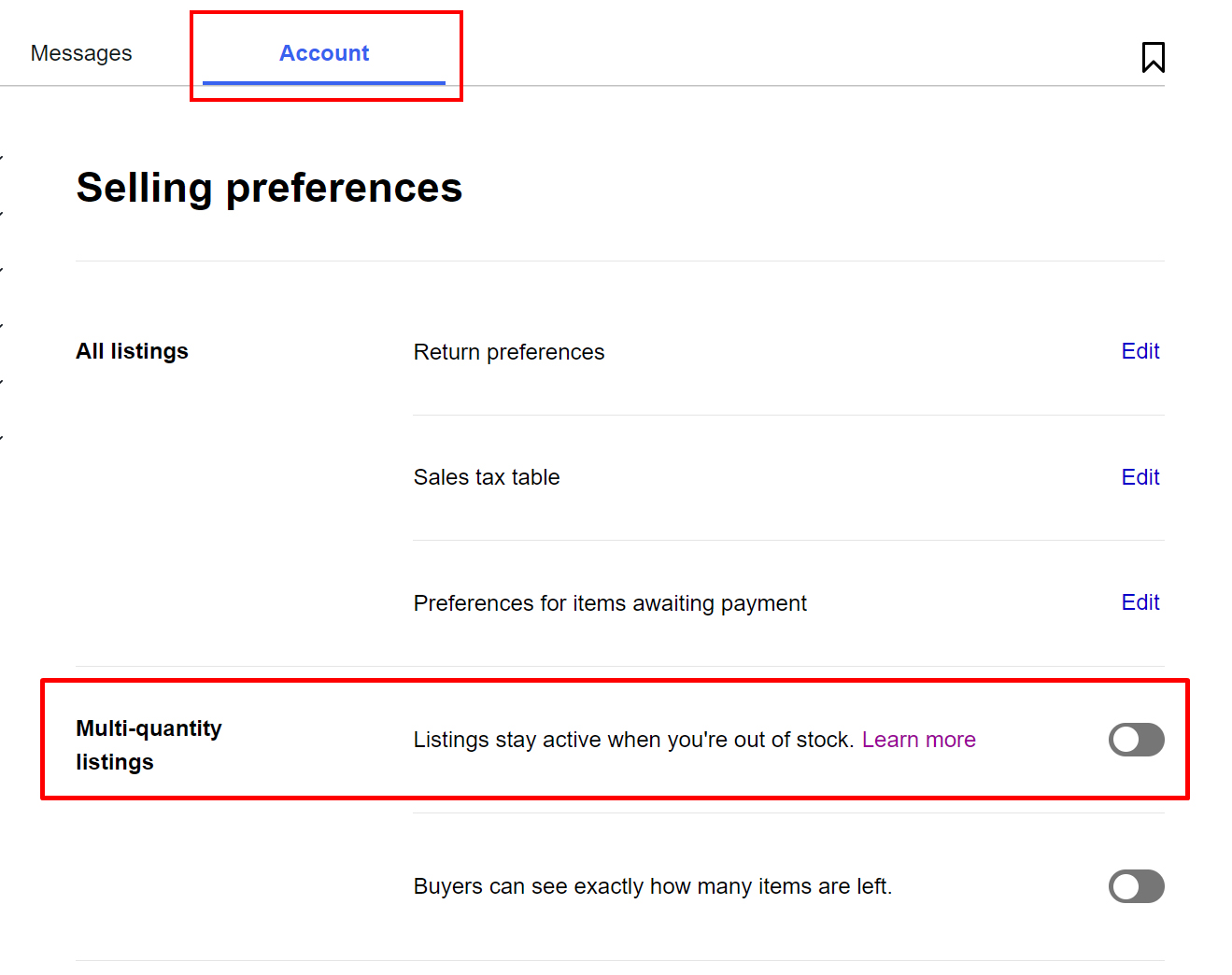 If you need help in activating the eBay out of stock option you can contact our support team here.