Walmart Repricer in Action
Walmart Repricing is functionality that automatically changes your prices based on market prices.
---
What is Walmart Buy Box?
Walmart, similar to Amazon uses a concept called Win Box. Please see this post to read more about it, since understanding it before you start with repricer is recommended.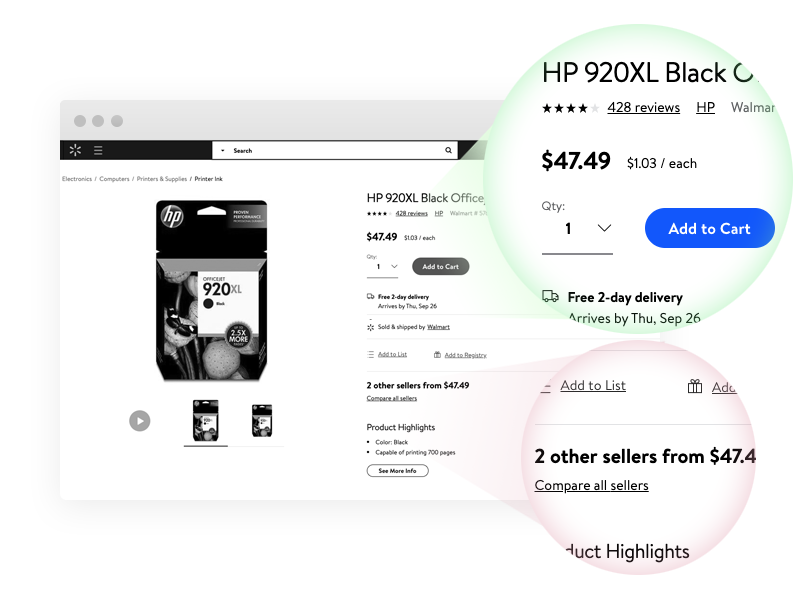 ---
EXAMPLE HOW IT WORKS