Wayfair account registration
If you do not have a Wayfair account yet you can apply via this link: https://partners.wayfair.com/d/onboarding/registration
On the Business Details tab please select "Sevice Provider" in How did you learn about the Wayfair field. In the additional notes section copy/paste this sentence: "Our integration partner is GeekSeller"
GeekSeller integration
If you already have Wayfair account you can integrate it with GeekSeller through the Master Panel -> My Account tab -> Integrations. Click on the Wayfair logo to activate the integration.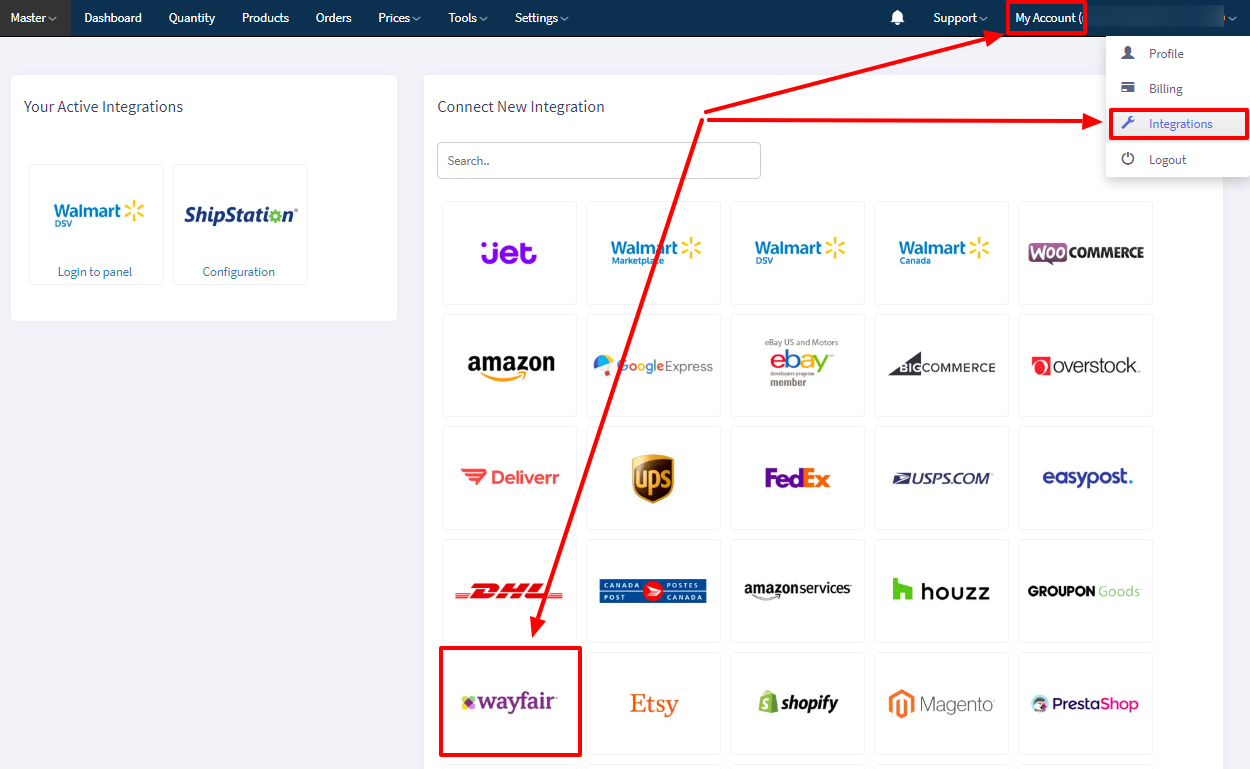 You will be asked to provide:
The email address you use on Wayfair
Wayfair company name
Your Wayfair ship from address
You will also have to let us know if you are paying for your labels or if Wayfair does that for you.
Once we receive this information we will contact you within 24 hours to confirm that we have contacted Wayfair to request API connection. We might also ask you additional questions regarding the integration.
Wayfair products
After we receive access to your account API we will import your products to GeekSeller Master panel. Please keep in mind that Wayfair Supplier Part Numbers of your products must match GeekSeller SKUs, otherwise, the quantity sync will not work correctly. You can read more about it in this article: (link to FAQ Wayfair SKU and Supplier Part Number)

At the moment products have to be created on Wayfair directly. Here you can find instructions on how to add them: https://partners.wayfair.com/help/2/article/449 Please let us know each time you add new products to your Wayfair account as we will need to import them to our system.