IMPORTANT – Please keep in mind that fulfillment lag time set above 1 day have to be approved by Walmart. 1 day of lag means a seller has about 48 business hours to ship the order. If you will set it above one day without a permission your quantity feeds will be rejected by Walmart API. You can request extended fulfillment lag time on your Walmart Seller Center by submitting a support case.
In the body of the Partner Support case, you must provide a list of product categories where all or some SKUs require exceptions. Also you need to address the following questions in the body of the case:
How many SKUs in each category will require an extended lag time?
How many days of Lag Time are you planning to add to the SKUs in these categories?
Why are you requesting an exception and why you cannot support the same or next day shipping in these categories?
Do you have inventory in stock in your warehouse for the SKUs that require exceptions? Or do you source from a third-party vendor?
What percentage of your catalog do these SKUs represent?
What percentage of your total sales on Walmart Marketplace do these SKUs account for?
If an exception is rejected, how will it impact your business on Walmart Marketplace?
---
Shipping Standards for Walmart Marketplace Sellers

---
 Changing fulfillment lag time via GeekSeller
1. In order to change your fulfillment lag time for a certain product please select it by clicking on its title.
2. On product's edit tab change the value in this field:
3. Click 'Save and Export to Walmart' to export the updates.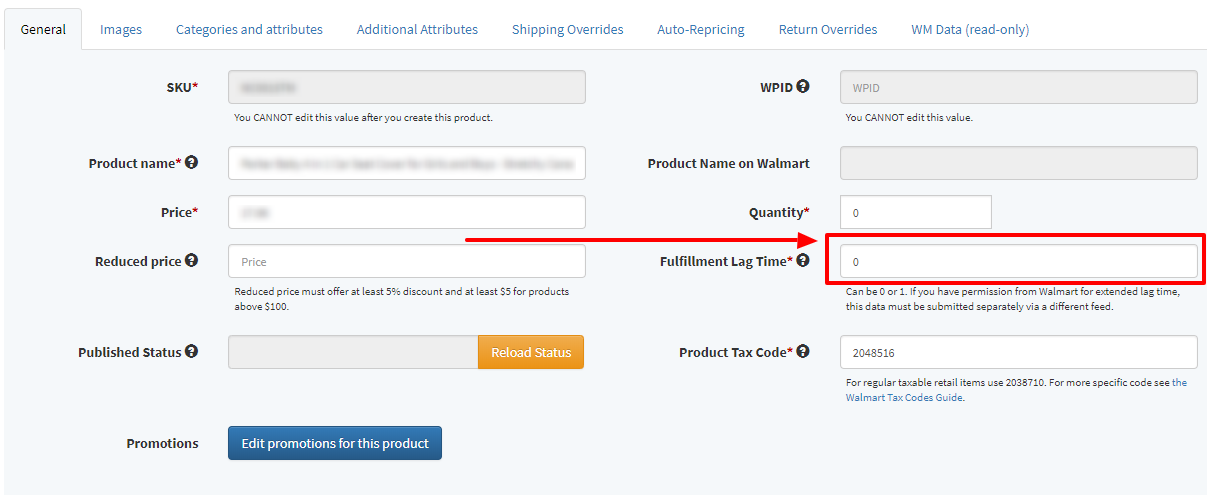 ---
If you want to update this value in bulk, you need to export your products to a file, either by using Bulk Action or via Tools > Import/Export Product. Then, modify a file to have only two columns, SKU and fulfillmentLagTime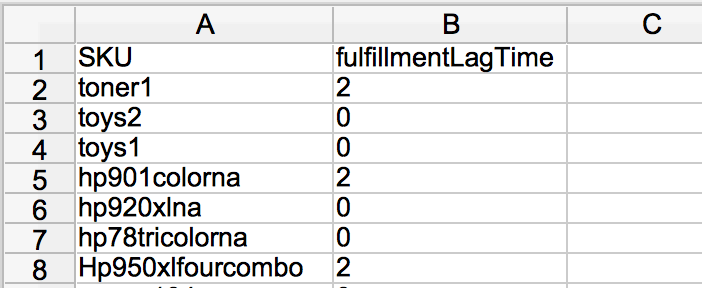 Adjust numbers for fulfillmentLagTime column, and upload a file. Then, you will need to export your products to Walmart, you can check if the feed was successful in the Export Statuses tab on your GeekSeller Walmart panel.