All Walmart shipping settings have to be set up with customizable Shipping Templates. By default, templates are created with free shipping (value shipping). Walmart shipping fees can only be added with a 'Paid Standard Template' explained in this video:
If you decide to use a paid standard template, you will have two options to select for the shipping rate model: The weight of the total order or the price of the total order (tiers):

The weight of the total order – allows you to add fixed shipping & handling fee plus an additional charge per item added to the order or per pound (you can select it from a drop-down). If you use this option, you must remember to add a shipping weight to all of your Walmart items; otherwise, the template will not work for items without weight assigned. Since 2021 it is obligatory to add shipping weight to all new items, but if you sell on Walmart for a long time, you may need to check your items before applying this option.
In the example below, we assigned $2 for fixed shipping and handling fee and $1 per item ordered. So, let's assume that customer purchased three pairs of socks from you. In such a case, he will pay $5 for shipping.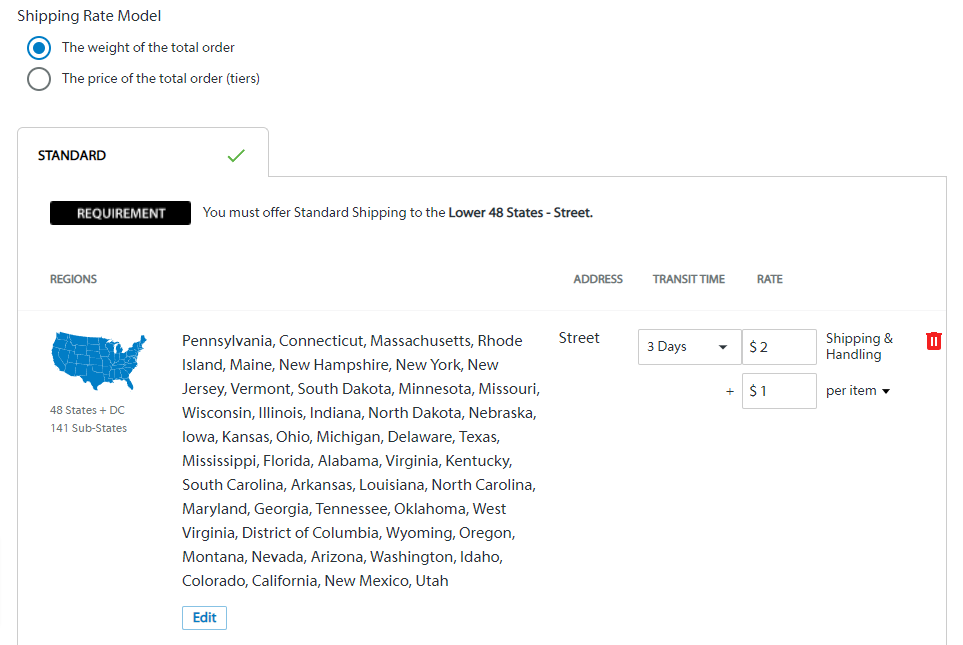 The price of the total order (tiers) – It is a bit different and more flexible option than the first one. Here you can add Walmart shipping fees based on one or several price ranges of the order.
In this example, we have created three tiers with different shipping fees in each. We will charge $5 for orders between $0 and $50; $10 for orders between $50 and $100, and we will offer free shipping for orders above $100: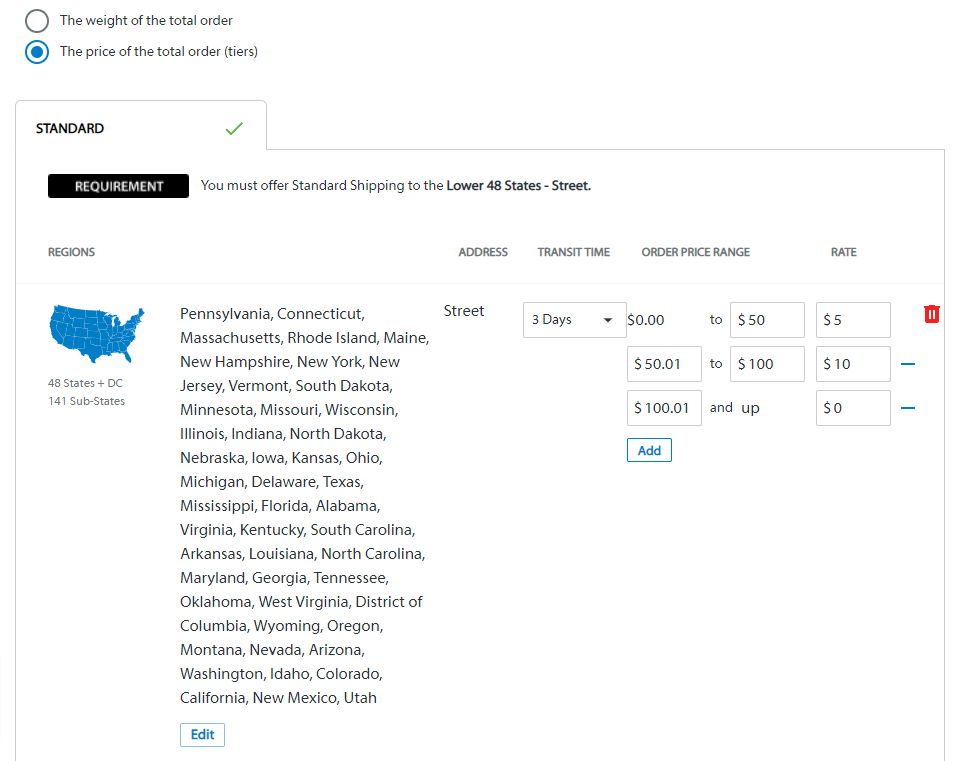 If you have further questions regarding these options or shipping templates in general, you can contact our support team.