Please contact us at Support@GeekSeller.com to activate it

.
---
What does this feature do?
When this feature is active, GeekSeller sends orders from a given marketplace to Shopify and sends tracking from Shopify back to that marketplace.
Important highlights:
Orders must be canceled on corresponding GeekSeller panel, not on Shopify
GeekSeller syncs quantites between Shopify and other marketplaces every 2 hours
When a new order comes in, GeekSeller checks the quantity on Shopify before acknowledging it
Your Shopify inventory policy must be "Shopify tracks this product's inventory", please refer to this guide to set it up. If you have an unlimited amount of products, simply put a large number there.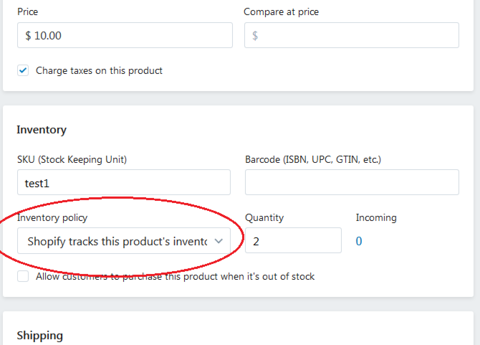 Sellers cannot contact buyers with any promotional materials or send automated emails, invoices, or notifications. This is why we only provide the buyer's name.
Each order is tagged to identify its origin
Shopify's API does not allow shipping charges to be assigned to orders placed outside of Shopify. GeekSeller provides information about shipping charges and delivery expectations as notes on the order.