If a merchant sells an item on Wamart.com which is also sold by other merchants Walmart will display all the offers of this product together on a single item page, and buyers can chose from which seller they want to purchase an item (this is the same model as Amazon). However, there is always only one offer which wins the Buy Box. Being listed in the Buy Box means your offer is a default choice for buyers. Winning the Buy Box usually means most of the sales will go for you.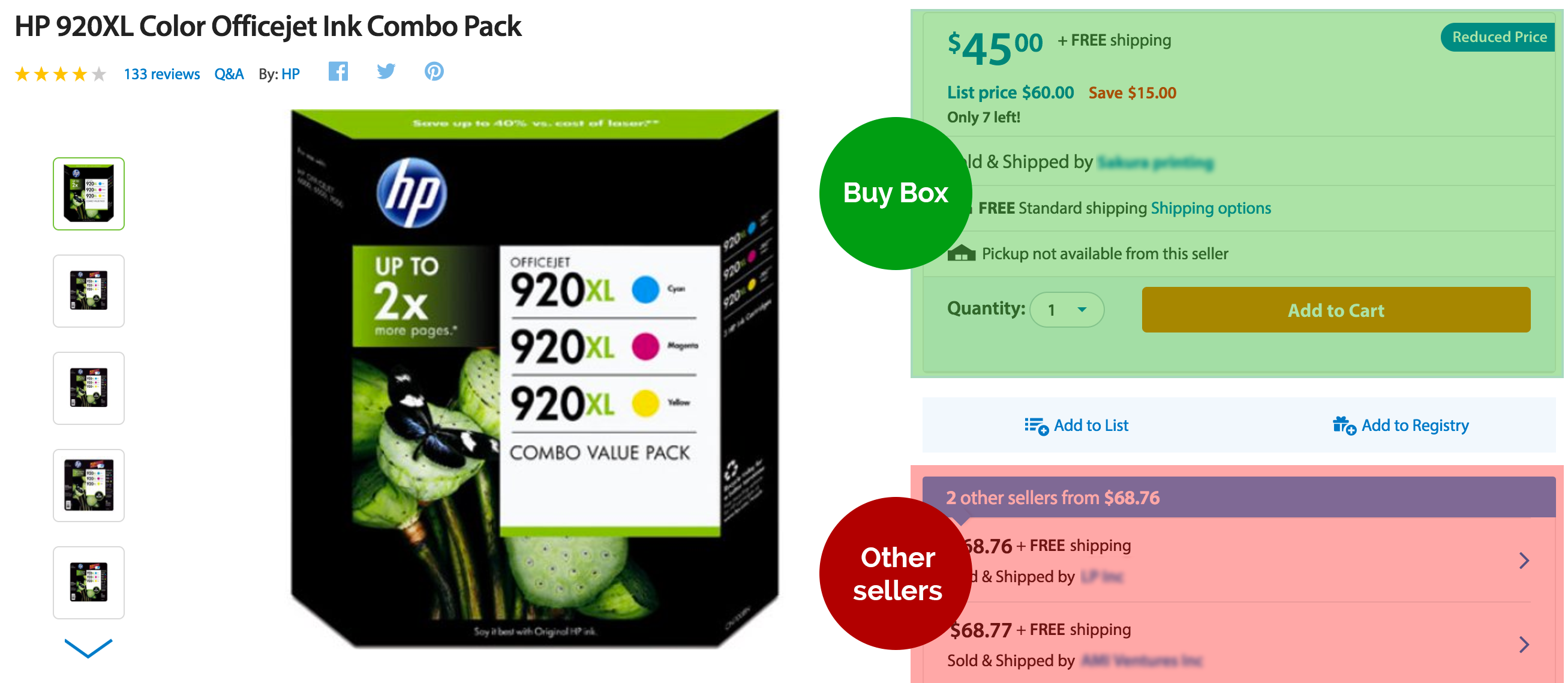 How to win Walmart Buy Box.
To increase your change to winning Walmart Buy Box make sure to:
keep your stock numbers updated, and make sure you products have qty above 0
offer competitive pricing for a products
offer free or very cheap shipping (it is recommended to use free 'value shipping' for products, keep in mind that on Walmart if the total cart price is over $50 dollars, shipping from Walmart.com is free)
Winning Buy Box on Walmart is very much dependent on the total cost of an offer, which is the item price plus the lowest estimated shipping cost (the offer does not include sales tax).
You can use Walmart's Seller Center to review how your price compares to other user's then manually adjust your pricing. You can also do that via GeekSeller panel, where you can easily sort by price and how far your price is from winning Walmart Buy Box. This is a very useful option, since for some products you may be just few cents away from winning a Buy Box. You can also use GeekSeller Walmart repricer, which automatically detects opportunities for winning Buy Box and adjusts your prices.