Starting August 30, 2018, eBay requires certain sellers to display a Proposition 65 warning on online retail sites if products contain chemicals and/or substances that may impact the health of California buyers. To see if this applies to your business and learn more about Proposition 65, visit: https://www.p65warnings.ca.gov/. To enable sellers to show this flag, eBay added a new item specific to listing flows.
---
Using GeekSeller interface
In order to add California Prop 65 warning on eBay listings using GeekSeller, you need to add an additional attribute called "California Prop 65 Warning" (800 characters limit):

When you use CSV/XLS file import this is the header that should be used:

---
Using eBay.com interface
You can also add the California Prop 65 Warning on eBay directly in the Item Specifics section: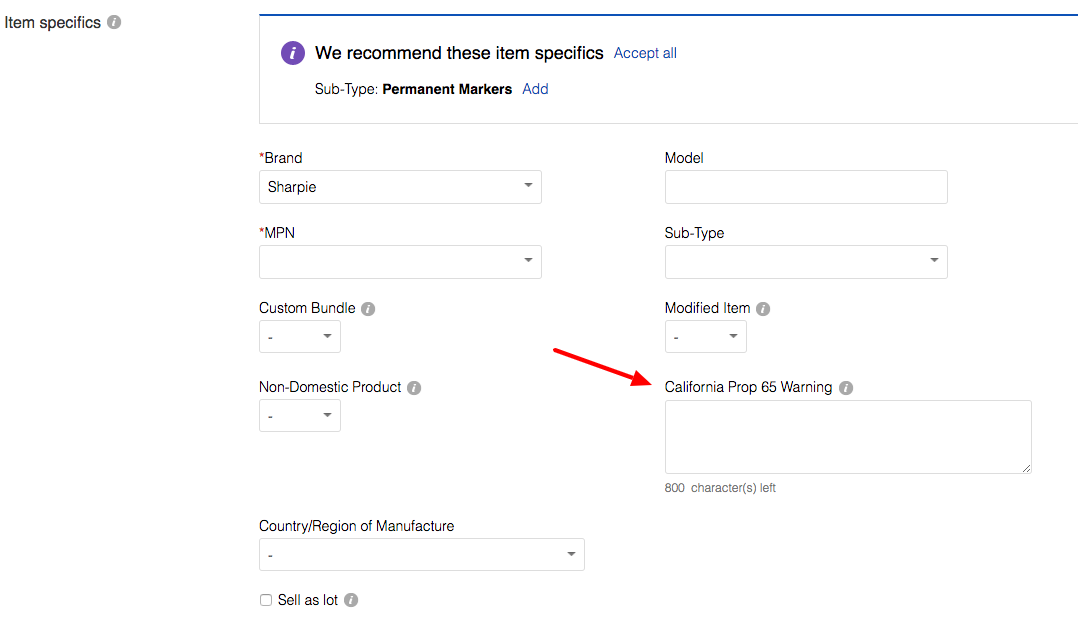 This is how the warning will be seen by buyers: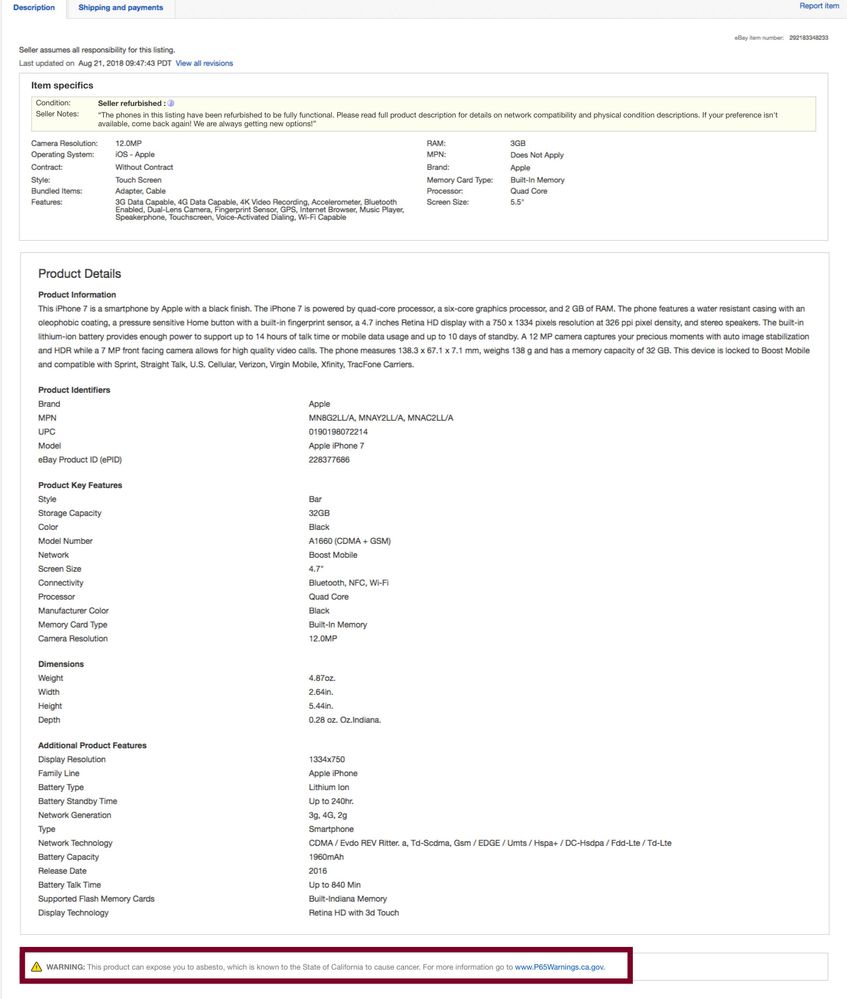 If you need any help in adding the California Proposition 65 warning on your eBay listings, contact our support here.