1. Go to Account > Accounts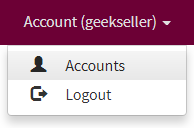 2. Click the Add New eBay Account button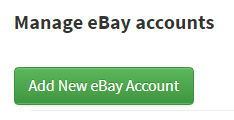 3. You will be asked to provide a nickname for the account.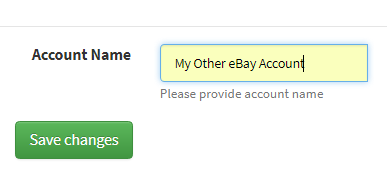 4. Your new account will appear. When you click the Authorize link, you'll be redirected to an authorization page on eBay.com. Be sure you're logged in to the desired account before authorizing.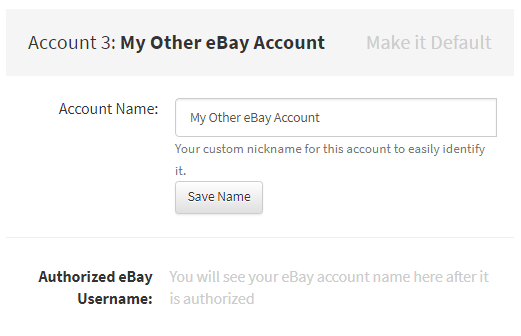 5. As soon as you authorize, you will be taken back to the GeekSeller panel. If the authorization was successful, you'll see the message shown to the right.

To switch between accounts, use the drop-down located in the top right corner of the GeekSeller eBay panel.
You can only view one eBay account at a time from GeekSeller. Do not open separate windows or tabs to log in to a different eBay account in each one, as this will not work properly.