If you use the GeekSeller Walmart Export Statuses tab to check the errors assigned to your products, you have the option to export all errors to a CSV spreadsheet. This is particularly useful when the items you submit return with various Walmart errors and you would like to fix them.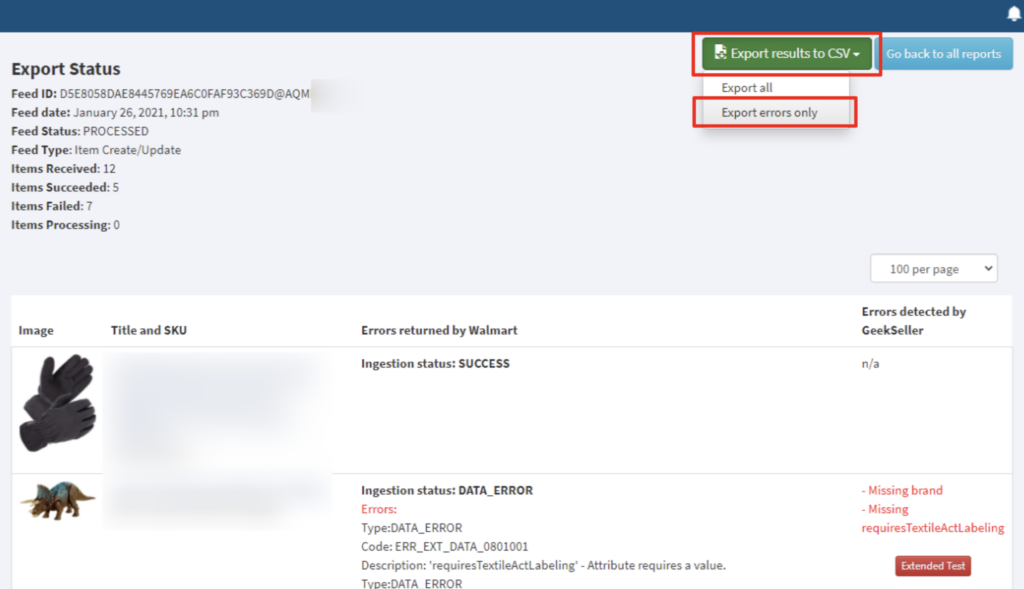 In the exported CSV file you may notice that the Errors column show only one line with Type:DATA_ERROR phrase:

To show the whole error description, you need to adjust the column height. In Excel, you can do that by clicking the triangle in the left corner (to select all data) and then double-click the space between any line numbers.