You do not need to use the Promotions option on Walmart to discount your product. Reduced price is a simple and reliable way to offer a discount on your products. To apply the reduced price please follow these steps:
1. Make sure your product is live and available for sale on the marketplace. You can submit Reduced Price value only for products that are published already.
2. Edit a product, you will find Reduced Price value in the top section of the product page. The reduced price must offer at least 5% discount and at least $5 for products above $100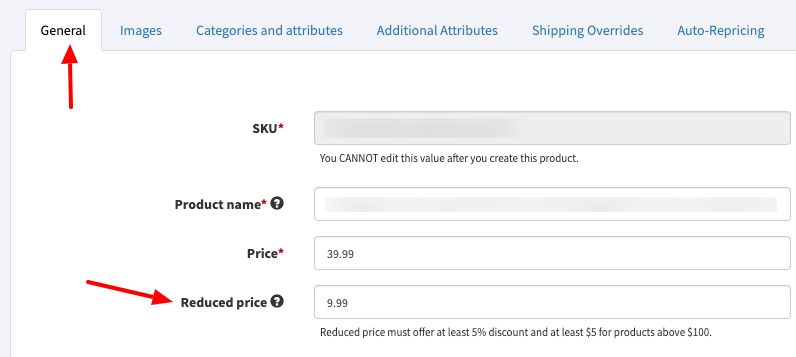 3. Submit your product (Save and Export to Walmart). How to export products to Walmart.
4. If the export feed you submitted is correctly processed, within a few hours your product will have a reduced price shown. If you do not see the reduced price on Walmart after that time, please click this button on your GeekSeller Walmart dashboard:

This is how reduced price looks like on Walmart.com list of products page: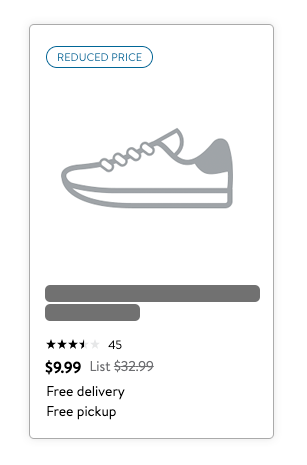 Assigning Reduced Price in bulk.
You can export all products to a file via Tools tab -> Export products to CSV or XLS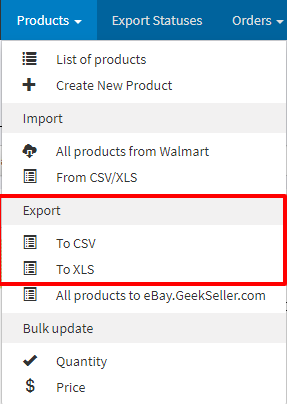 Alternatively, you can export only selected SKUs through Bulk action drop-down: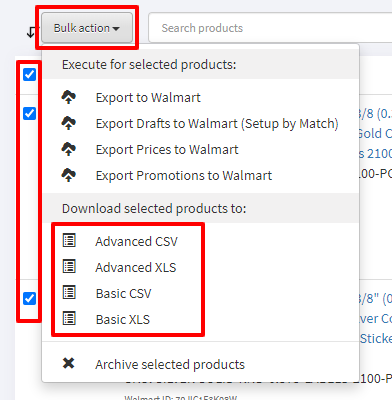 2. You can remove from the file everything except columns SKU and reducedPriceAmount.

3. After adding a reduced price, you need to upload a file back via Tools > Import products from CSV/XLS. Remember, you need to also submit products to send this data to the Walmart system.